Placemaking Permit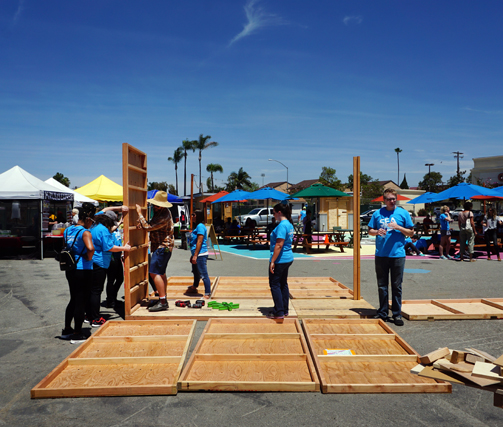 With past projects, such as POPUP15, Fair @ 44, and Take Back The Alley, The Boulevard has a history of implementing Placemaking projects. We have been working with the City of San Diego to adopt a formal process to implement these projects and that day has finally arrived.
Placemaking allows residents to reimagine and creatively reinvent unused or underutilized spaces in their neighborhoods to cultivate a sense of community. The distinctive character and heart of San Diego's neighborhoods emerge through citizen-driven placemaking projects that, for example, create gathering places, showcase public art, illuminate landscape, beautify forgotten parcels or illustrate the area's cultural vibe. Placemaking projects are temporary small-scale developments in the public right-of-way and on private property.
Please review the City program here and contact us if you have project ideas. We would be happy to assist you and funding may be available for certain types of projects.