Water Yourself
Address
3350 El Cajon Boulevard

Artist
Michelle Ruby aka  Mr. B Baby

Hub
Central
Description
The Mr b baby character, Chucho, is watering himself which represents a reminder to to take care of yourself in order to grow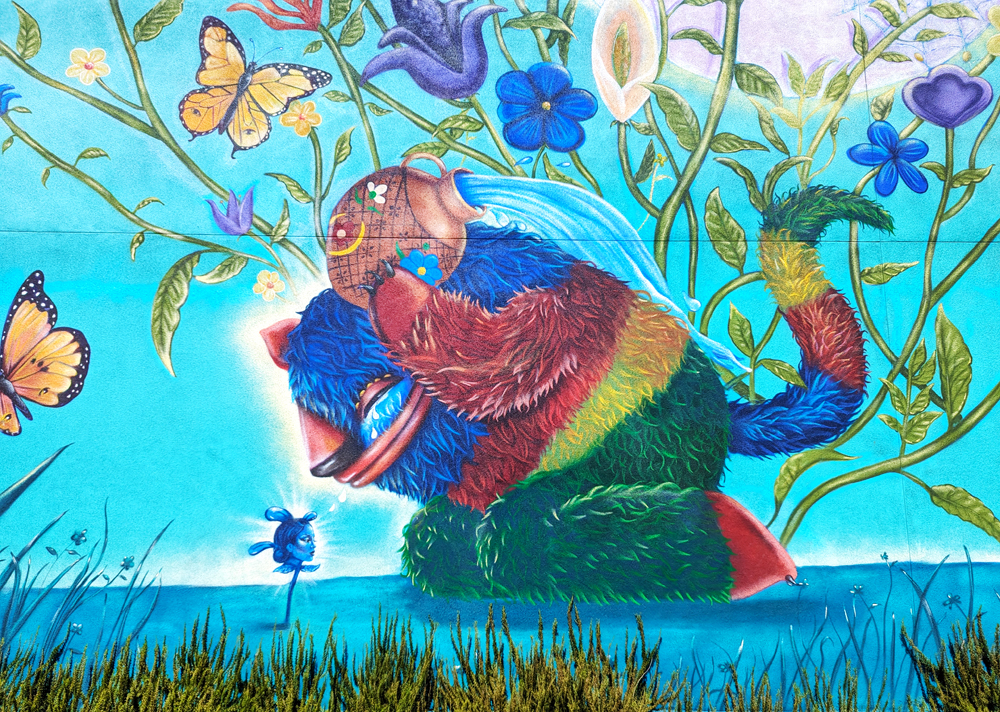 A Latina born and raised in San Diego, California, Michelle Ruby aka  Mr. B Baby, uses elements of her heritage as inspiration for her striking and lively art work.  Mr. B Baby is heavily influenced by her community, as well as her Puerto Rican/Mexican upbringing. By combining vibrant colors with traditional imagery,  Mr. B Baby is able to uplift her audience and intrigue her viewers. The artist's aim is to bring happiness and joy to her collectors and community, while also having stronger messages intertwined, all of which are open to the viewer's interpretation.
For more Information visit: https://www.mrbbabyart.com/
Back to the full El Cajon Boulevard Mural Tour.