Support The Boulevard- Grocery Shelves are Stocked, Lots of Options for Take-out and Resources on COVID-19
Shopping Local Remains the Best Option
While it remains unclear how long this unprecedented situation will continue, we want to assure you that we are doing everything in our power to serve as a useful resource to you.
As news of the COVID-19 outbreak reshapes our reality, there's no doubt that this is a challenging time for our community. Small businesses are particularly at risk at this time. One of the best things we can do for them and our community as a whole is to shop local.
The Boulevard's ethnic grocery stores remain a great outlet for less expensive, fresh produce, meat, fish, dairy, perishables and the shelves are by and large very well stocked.
Pancho Villa Farmer's Market
3245 El Cajon Blvd, San Diego, CA 92104
(619) 584-4595
North Park Produce
3551 El Cajon Blvd, San Diego, CA 92104
(619) 516-3336
Mid-East Market
4595 El Cajon Blvd, San Diego, CA 92115
(619) 284-6361
Sin Lee Market
4665 El Cajon Blvd, San Diego, CA 92115
(619) 521-2828
African Carribean Market
4811 El Cajon Boulevard, San Diego, CA 92115
619-229-0032
World Foods Supermarket
5245 El Cajon Blvd, San Diego, CA 92115(619) 265-9988
Grocery Outlet
4360 54th St, San Diego, CA 92115
(619) 764-4555

---
---
Tacos, Coffee and Vegan- The Boulevard has Ample Options for Take-out
Please show your support to our small business community. While regulations are changing rapidly, take advantage of the vast options for take out food and drinks and help keep Boulevard businesses open during this dramatic economic downturn. Delivery apps are working on our behalf, but even better, call these local business directly so that they don't have to pay service fees.
Tacos To-Go on The Boulevard
Tacos La Mezcla
Restaurant: 2302 El Cajon Blvd
Blvd Court Food Truck: 2104 El Cajon Blvd
619-889-1337
El Tianguis Rolled Taquitos
619-677-3581
Mexicali Street Tacos
619-280-5452
El Borrego
619-281-1355
Tacos El Panson
619-241-2222
---
Coffee Along The Boulevard
Coffee & Tea Collective
(619)564-8086
James Coffee
(619)756-7770
Café Madeleine
(619) 693-1735
---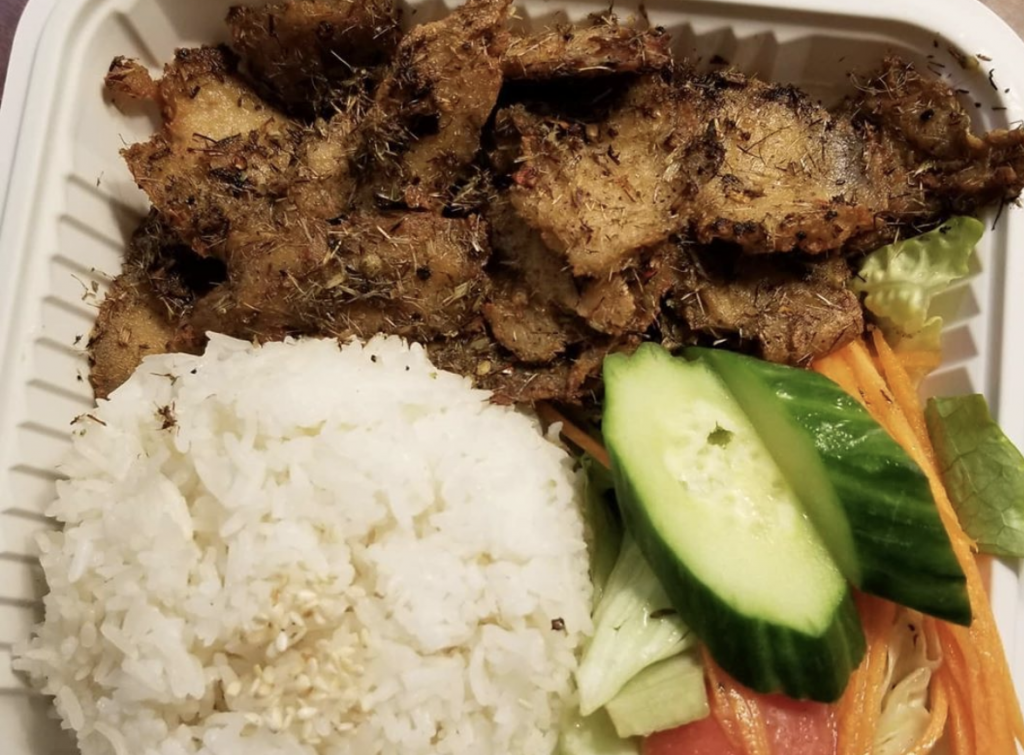 Vegan Restaurants Offering Food to Go & Delivery
Loving Hut
619-683-9490
The Village
619-255-5060
The Modern Vegan
619-310-5712

Thanh Tinh Chay
619 255-0134
---
Other Essential Businesses Still Open
Many essential businesses are still open on The Boulevard. This includes some medical facilities, convenience stores, financial institutions and certain automotive-related businesses. Here is just a short list.
North Park Modern Dentistry
(619) 637-9774
Postal Convenience Center
(619) 295-3760
---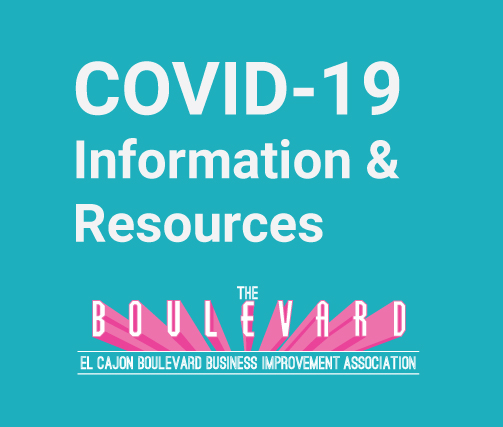 Information about COVID-19
The response to Coronavirus or COVID-19 is evolving rapidly as both state and local agencies ramp up public health infrastructure and release new protocols. The best resources to stay up to date are the California Department of Public Health's webpage as well as the federal Centers for Disease Control and San Diego County Public Health.
The Boulevard has developed a list of links, information and resources that will be updated as soon as we are aware of new details. That information can be found here.

If you have thoughts to share or if there is anything we can do for you, please contact us.
---