Outdoor Dining on The Boulevard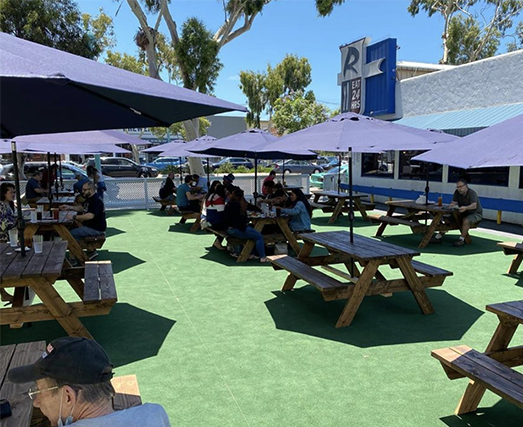 With limits on indoor dining, restaurants are exploring ways to serve customers while keeping everyone safe. Please help support your local business community by enjoying a meal outside in The Boulevard breeze or ordering to go. The map below represents a list of growing locations offering outdoor dining.
If you are a business owner interested in expanding outdoors, the City now allows for the temporary use of a street, sidewalk, parking lane or private property.
Sidewalk – PROW issued by The Boulevard
Private Property– Parking lots, patios and yards. No permit required. 
Parking Lane Pedestrian Plaza– Permit through City Development Services Department.
More information is available here.
In addition to restaurant and retail, personal services, including hair and nail salons, as well as gyms, instructional studios and religious assemblies are temporarily allowed to expand into private parking lots effective immediately per Mayor Kevin L. Faulconer's July 20 Executive Order. Please note, most operations conducted within private properties – including privately-owned parking lots- are not required to obtain this permit. Other City permits may be required if tents or structures are constructed or placed to support operations.
Please contact us for assistance.