New Trees on The Boulevard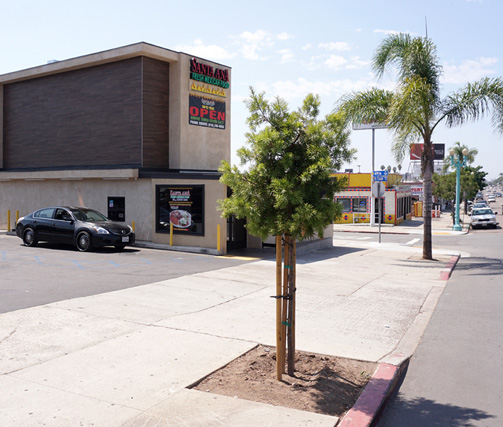 Through our Landscape Maintenance District, eight new trees have been planted along The Boulevard.
The locations are 3550 (1 Cassia); 4603 (3 Crape Myrtles); 4610 (1 Crape Myrtle); 5027 (2 Koelreuteria) and 5322 (1 Jacaranda).
Studies have shown that shoppers in tree-lined commercial districts report more frequent shopping, longer shopping trips, and willingness to spend 12% more for goods. Healthy trees also mean higher property values (Source).  Learn more about the benefits of trees at People for Trees.
Goodbody Mortuary received two new trees through the LMD.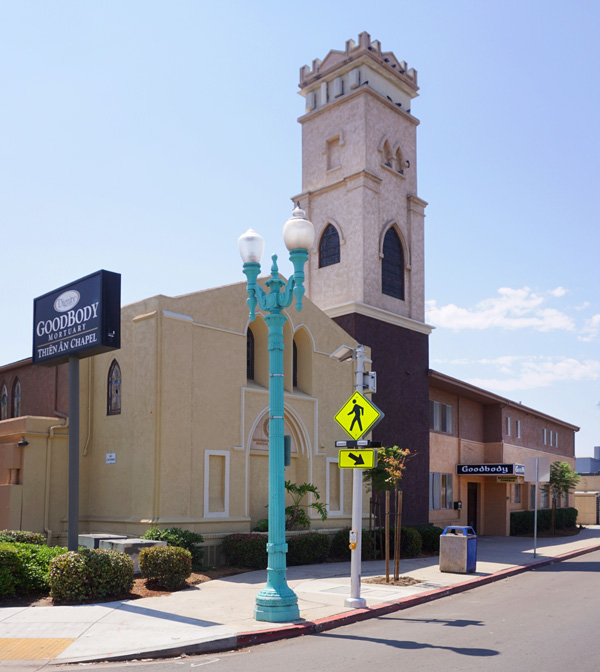 Goodbody Mortuary also made their own landscape improvements in conjunction with a Storefront Improvement Program project that will receive a reimbursement from the City of San Diego.  Please contact us if you would like more information on the program.