El Cajon Boulevard has a rich history. In the early 1900s El Cajon Avenue was the main wagon road connecting San Diego to the east county.
In 1937,the El Cajon Boulevard Civic Association hosted The El Cajon Boulevard of Progress Festival to celebrate the acceptance of the street as the terminus of Highway 80. In June of 1953, US 80 was transferred to the present routing of I-8, which was then called Mission Valley Rd.
Route 80 received its historic designation in 2006.
---
North Park Water Tower
The University Heights Water Storage and Pumping Station on Howard Avenue, which is actually located in North Park, has been listed on the National Register of Historic Places since 2013.
The tank was constructed in 1924 to provide increased water pressure to the surrounding community, which was expanding quickly. It was advertised at "largest elevated tank in the world". The 127-foot, 5.5-inch tall tower served the community from 1924 to 1967.
The city of San Diego owns the structure, which sits in the center of a still-active city water supply facility. Soccer fields are on top of the reservoirs.
More information, here.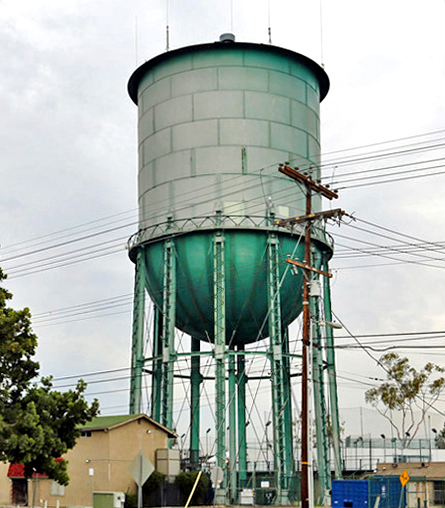 ---
JFK Mural at Rudfords
In June of 1963, just months before his assassination, President John F. Kennedy's motorcade went down El Cajon Boulevard. One of the iconic photos from that day is the president waving at the crowd in front of Rudford's Restaurant, which has been serving San Diego since 1949.