Annual Meeting Recap 2019
---
The El Cajon Boulevard Business Improvement Association held it's Annual Corporate Meeting on January 24th, 2019. Business members, partner community groups, residents and political representatives attended to hear about The Blvd 20/20 Vision. Councilmember Chris Ward was in attendance as well as representatives from Assemblymember Todd Gloria and Concilmember Georgette Gomez.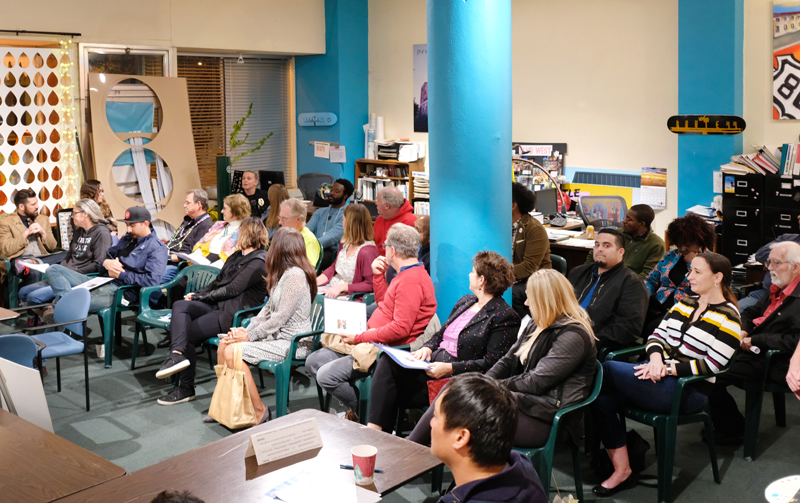 ---
A presentation on BLVD 20/20 was the main focus of the meeting.
This vision for smart living, working and growing into San Diego's model transit-oriented community is building on decades of effort by The El Cajon Boulevard Business Improvement Association, its member businesses, residents and countless community and government partners.


The vision, which will be implemented through our hub strategy, is guided by a set of principles rooting The Boulevard as the spine of the community. It connects the surrounding neighborhoods and provides the capacity for connectivity, density and economic vitality.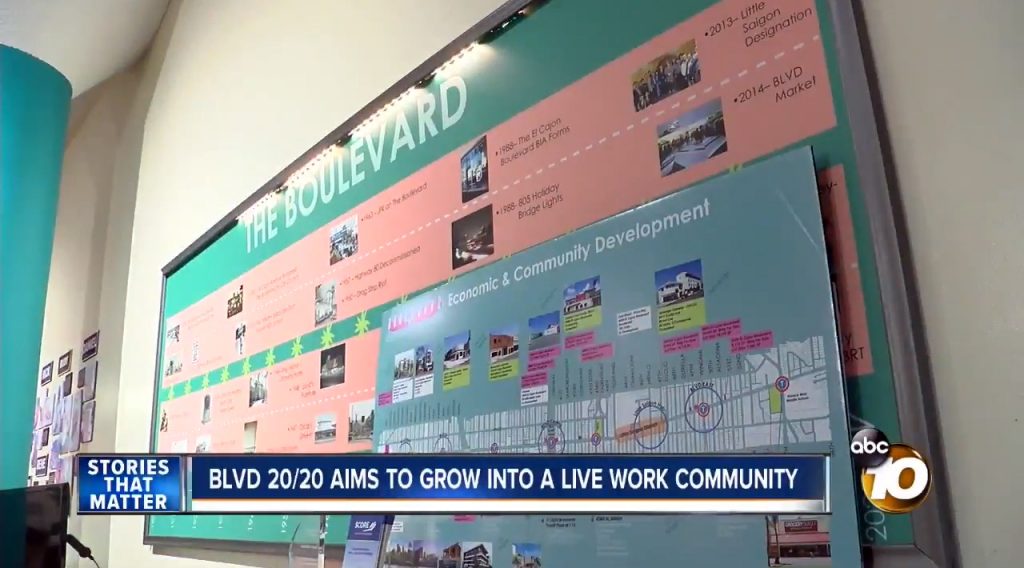 ABC 10 and NBC 7 were both present covering the meeting. 
Councilmember Chris Ward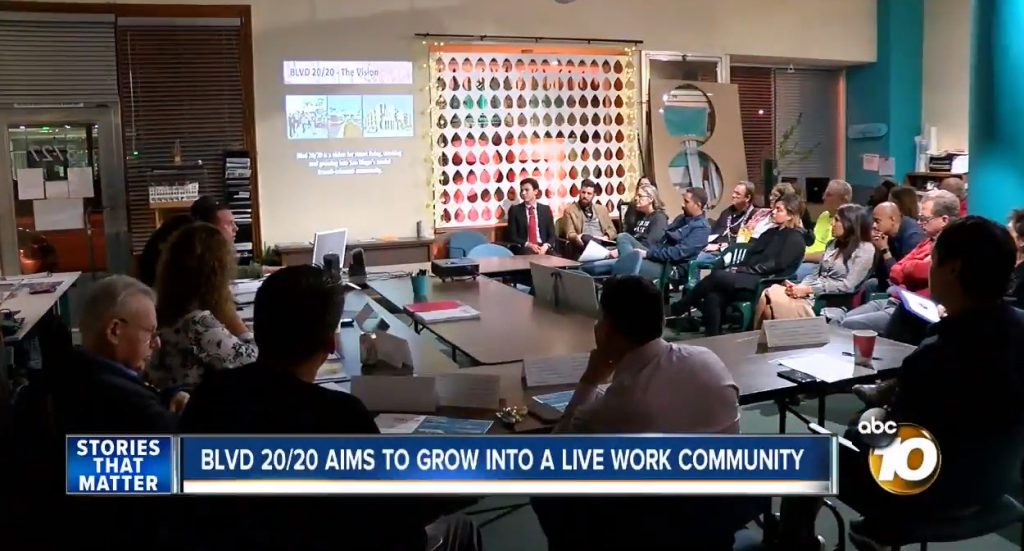 ---
Awards
Mary Lydon, a longtime ECBBIA friend and collaborator, was presented with an award by Assemblymember Todd Gloria.
John Royal from the Talmadge Patrol was given an award for all his work in the East End Hub.
The Following is the full list of awardees:
John Royal – Talmadge Patrol
Santiago Ruiz – Rock Church
Kevin Hellman – Festival of Beers
Vinnie Enriquez – Video Spotlights
Patrick Murray – First Friday Night Market
Carly Morales – First Friday Night Market
Al Iliana – Mid East Market – Peace Mural
Peter Oliver – Gator by The Bay/Marti Gras Partner
Peggy Couvrette – Gator by The Bay/Marti Gras Partner
Erin Bowman – Soul Flow
Carlos McCray – Dojo Cafe
Tayari Shorter – Dojo Cafe
Andy Tang – Sin Lee – Little Saigon Mural
George Thornton – The Homebrewer – Excellence Award
Mary Lydon – Excellence Award
---
Board of Directors Election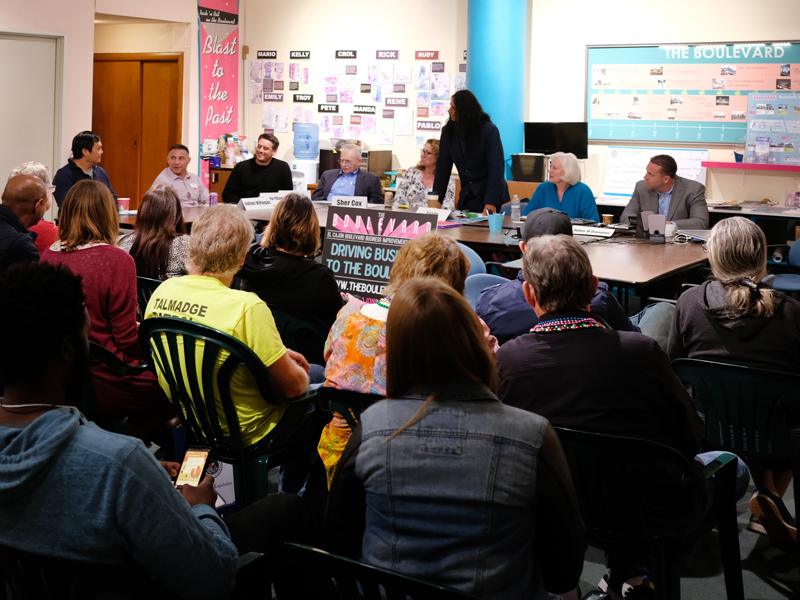 Board elections were also held as part of the Annual Meeting. Gustavo Alvarado (Black Stag), Kristen Karhio (KOR), Domingo Garcia (Su Pan), and Lili Klu (LK Fashions) were all elected to serve as new members on the board. All are business owners who have already been actively involved with the ECBBIA and the community at large.