Virtual Stroll The Boulevard June 5th!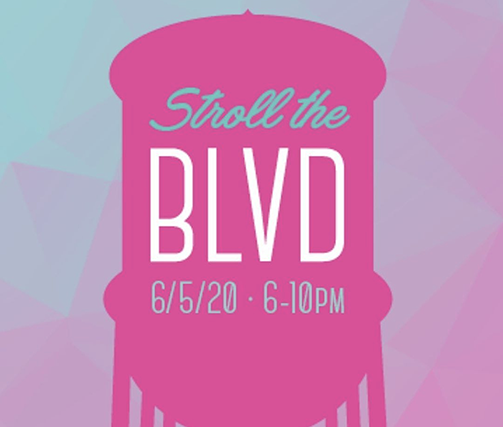 Our Virtual Stroll the Boulevard is Friday, June 5th. @elcajonboulevard will be live-streaming the walk on Instagram and @tootiedotcom from @lipssd will be highlighting all the great restaurants and their specials for the day. Customers have the option to support their favorite local business through delivery, pick up or dine-in (if permitted). Let's ignite the boulevard together and support each other on Friday, June 5th!
Participants
Lips – Tootie is the official virtual host
Pariah– Enjoy a nice outdoor area to sit and enjoy a beer on Friday night.
Hardihood – 20% discount code off of June membership
Rudfords – $5 mimosas
Collins & Coupe – 20% off all local products during the event (from 6pm to 10pm)
Rays Mexican – Veggie, grilled chicken and Carnitas burrito for $5
Medina Kitchen – Taco and a bottled craft beer for $7
Cafe Madeleine – Stroll Special
Sleep Bedder – Featuring their new plant shop Lyra gardens, RD Alchemy wellness tinctures & Paavani Ayurvedic products, and Edible Alchemy fermented foods + other essential items we've brought in to adapt to be helpful and relevant to our community in these changing times.
Empanada Kitchen – One free alfajor per person with every purchase! Alfajores are traditional sandwich cookies from South America, found most often in Argentina.
Shrimp Heads – Buy two pounds get one free. Shrimp, mussels, or clams only.
Chicken Pie Shop – $1 off world famous chicken pie dinner – Normally $10.95, with potatoes, mixed veggies, coleslaw, roll and slice of dessert pie.