The Blvd 20/20 Opportunity Tour 3.0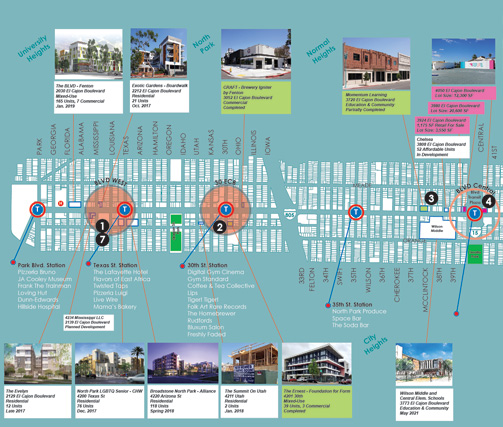 Beers, bites and development sites on El Cajon Blvd
Join ULI San Diego – Tijuana and the El Cajon Boulevard Business Improvement District for a development tour along this vibrant urban corridor. ULI and the Boulevard have worked in partnership through a TAP report and continued advocacy to enhance mobility, housing and retail in this diverse San Diego community.

Highlights of the Tour Include:
Insights from local leaders into available parcels and prime development sites
Discussion with transit policymakers on major transportation hubs and a first-hand look into the increased functionality of the Boulevard Busway
A sneak peak into major projects in the area, including the new Hoover High School, a high tech library, and private residential and mixed-use projects
A closing reception at Blvd Court, a newly activated urban site

This is a perfect opportunity to scout for your next great venture while enjoying a lively and social atmosphere with leaders in the infill development community. Don't miss it!
Friday, March 6th – 3:00pm – 6:00pm at Tiger! Tiger! Tavern
Sponsored by: