The Earnest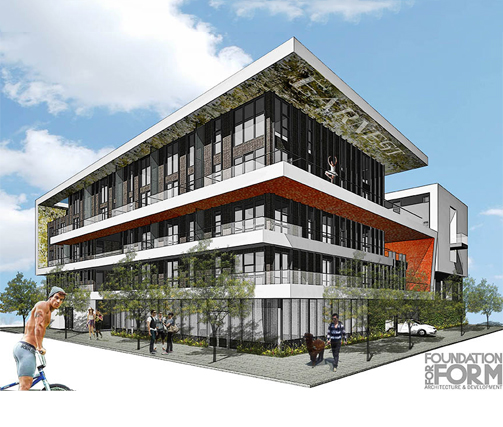 ---
The Earnest is a new four story mixed-use building is under construction at 30th St and Howard Ave.
There will be 39 units of market-rate rental housing with three affordable units on site and ground floor commercial facing 30th. There will be 48 on-site parking spaces as well as motorcycle parking and lots of bicycle storage. A charging station for electric vehicles and several passive energy saving features is also incorporated into the design. New sidewalks and street landscaping will also be added.
This project is being developed by Foundation For Form Architecture & Development.
---