Ten New Streetlights in Little Saigon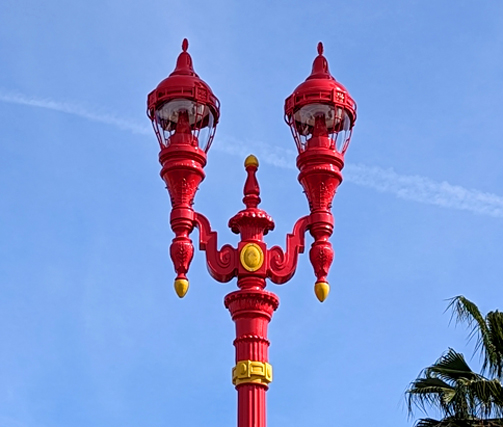 Ten new streetlights are being installed in the Little Saigon District on The Boulevard between Highland Ave and 46th St. They were funded by the El Cajon Boulevard Maintenance Assessment District at a total project cost of $405,000. This is part of a long-term effort by The El Cajon Boulevard Improvement Association to install pedestrian-oriented ornamental lighting along the entire district and side streets.
These most recent lights were installed in conjunction with pedestrian improvements from The Complete Boulevard Project. This project re-envisions El Cajon Boulevard as a "complete street," one that provides safe access for all users including pedestrians, transit riders, bicyclists, and motorists.
The Boulevard/Mid-City Community Parking District partnered with the City of San Diego in 2013 to write a Smart Growth Incentive Program grant which SANDAG awarded $400k (plus $50k in matching funds from our Mid-City Community Parking District) to create the Complete Boulevard Planning Study. The plan identifies complete street and urban design recommendations along the corridor (between Highland Avenue and 50th Street, encompassing the Little Saigon Cultural District) based on existing and future conditions, adjacent planning efforts, and extensive public participation activities. Those improvements are being implemented as funding becomes available.
The streetlights and Complete Boulevard projects are part of the larger Boulevard 2020 Plan. Blvd 2020 is a vision for Smart Living, Working, and Growing El Cajon Boulevard into San Diego's model transit oriented community.