Street Food Cinema at The BLVD Market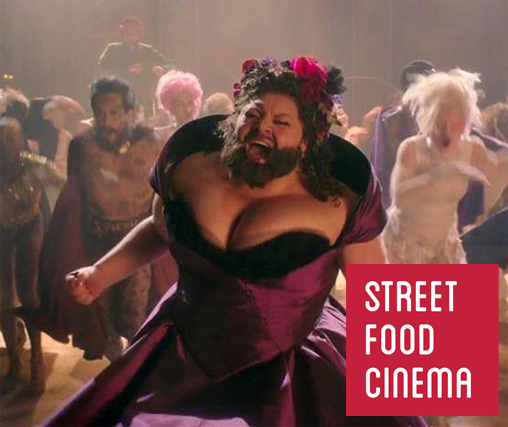 The BLVD Market is transforming in a kaleidoscope of ways—promising an EXPERIENCE like never before. Combining the best in gourmet street food, pop culture films, and progressive new music, Street Food Cinema will reinvent what many know as the BLVD Market into an extraordinary new cultural experience.
Warm afternoons give way to gorgeous sunsets, and as the night wanes, our 'foodie' night market goers will be wowed by The Boulevard's 2018 plan for transforming El Cajon Blvd & Utah St into an expansive outdoor movie theatre and culinary hub.  The season will kick off on Saturday, June 2nd with a truly one of a kind spectacle, The Greatest Showman and entertainment by Jason Hanna and the Bullfighters, sponsored by the Soda Bar.
As always, the 'foodie' market is FREE to the public.
FOOD Vendors: Cousins Maine Lobster, Eat Your Heart Out, Seoul Man, Chicano Soul Food, Gaucho Grilling, Jamaican Jerk Hut, Ibo's, Sabor Piri Piri and more!
Click here and RSVP via Facebook, and to purchase tickets, click here.