Speed Trailer = Safety
We received multiple requests to have a speed indicator on the east end of The Boulevard. The request came from business owners who expressed concern about speeding cars in the area which were causing a safety concern for pedestrians.
In additional to empirical data from community members, multiple studies have shown Mid-City to be one of the most dangerous for pedestrians.
Councilmember Gomez's office assisted our organization in working with SDPD to deploy a mobile unit and it was discovered that Mid-City Division no longer had one. Mid-City Community Parking District voted to approve the purchase of a unit.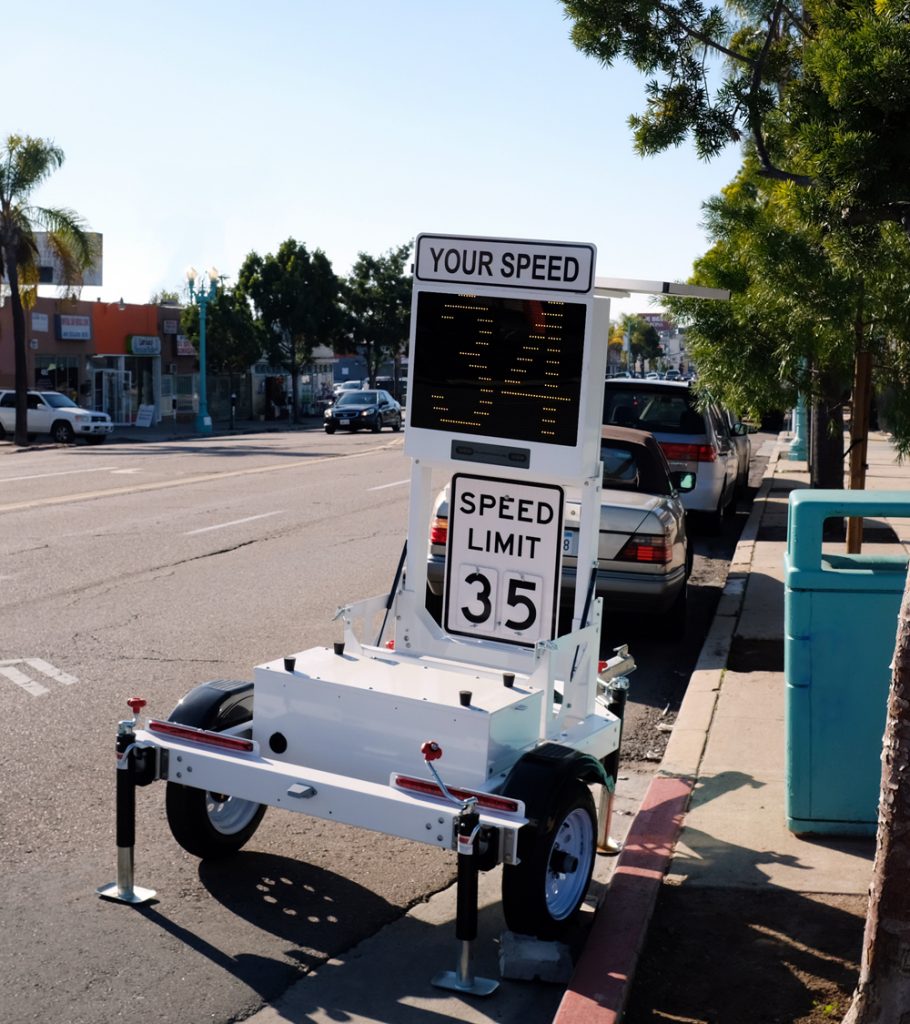 The SDPD Mid-City Division has agreed to deploy the mobile speed indicator within the Mid-City Community Parking district based on community input, SDPD recommendations and accident/speed data.
The first location the trailer was deployed was at El Cajon Boulevard and 49th Street. This was based on the initial community feedback that initiated the purchase of the trailer. Please let us know your suggestions on where a speed trailer could help increase safety in Mid-City.