Over 100 Parking Spaces Gained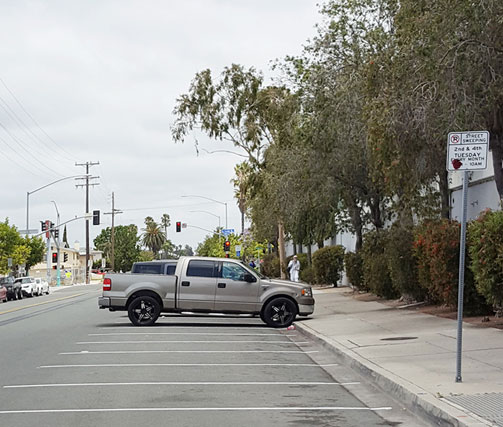 ---
The El Cajon Boulevard BIA, through the Mid-City Community Parking District, worked for nearly four years to convert Oregon Street, from University Avenue to Adams Avenue, into head-in parking. The project yielded a gain of about 100 spaces with a simple re-striping of the asphalt.
Petitions were mailed to the 92 property owners on both sides of the affected blocks of Oregon St. There were two objections to the project.
Notices for the North Park Planning Committee Public Facilities, Transportation, Parks, and Public Art Subcommittee meeting were posted on all four of the affected blocks. The project also went before the full North Parking Community Planning Committee. Both groups approved the project, as did the San Diego City Council.
---