Boulevard News – December 2017
---
Collins & Coupe
From astrophysics, to carpentry, to wilderness therapy, to Legoland, to bartending aficionado, Gary McIntire is an incredible guy who luckily for us, found his way on to The Boulevard to share his craft for all things cocktails.  His collection of antique glassware is vast, and his depth of knowledge stems from his layered skill set and zest for life.
Several years back, Gary was sitting around with a group of friends drinking rum and cokes when he noticed the host's extensive array of mixology ingredients.  With so much experimentation to be had, he took the party up a notch by crafting cocktails.  A week later, his wife gifted him the book 'The Art of the Bar', which is directly responsible for him launching his business, Collins & Coupe. This book lays out the four basic concepts behind the craft of cocktails; a spirit, a sweet element, citrus and ice.  As Gary began honing his skills, he started scouring thrift shops and amassing glassware, because to make a proper cocktail one needs proper glassware.
As the collection began to expand, a business proposition came to a head!  Alongside the glassware, there were a lot of ingredients he wasn't able to get his hands on locally.  He realized that this was a niche business that was lacking in San Diego and he wanted to fill it. After 10 years of designing incredible sculptures for Legoland, the company moved their operations to Florida and he was laid off.  Without delay, Gary knew it was time to move forward with his business plans. He signed a lease on October 2nd, did the entire build out in 2 months and opened the doors to his bartending supply store on Thanksgiving weekend.
To say the least, walking inside of this new retail establishment on the Boulevard is a jaw dropping experience.  The selection of glassware, bartending equipment and mixing ingredients brings joy to any maker of cocktails, and the attention to design and detail is fantastic.  The layers of teal patina paint that his wife and business partner Logan designed was inspired by the color of North Park's iconic water tower, which is just across the street.  As an antique enthusiast, Gary takes great pride in being a steward of history, from the history of cocktails to the history of San Diego and everything in between. Gary sums it up by stating that, "storytelling and cocktails go hand in hand."  As much as he knows his craft, he knows how to communicate the story!
The personal touch that goes into cocktails highlights the value of each ingredient. The local producers of bitters, syrups, shrubs and bartending equipment he carries is why Gary is so good at doing what he does.  Being a purveyor of these goods and getting to know the people behind the product is half the joy.  When you know who made it and where the ingredients come from, the cocktail becomes much more than just another drink.
Collins & Coupe – 2876 El Cajon Boulevard
---
The Lafayette Hotel's Ultimate New Year's Eve Party
Ladies and gentlemen! Boys and girls! Come one, come all… to the most amazing show on Earth! The Lafayette welcomes you to their 4th Annual ON WITH THE SHOW New Year's Eve celebration: The Enchanted Carnivàle. In town for one night only, this show will take you back in time to the travelling funfairs of the 1920s and 30s. Come witness something you've never seen before.
Click HERE to purchase tickets and use the discount code THEGREATESTSHOWONEARTH for 10% off.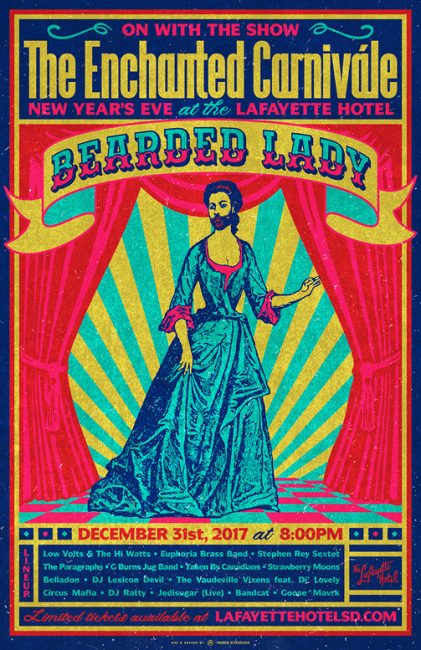 ---
 Trashy Hour
The Homebrewer & Home Brewing Co (both at 2911 El Cajon Blvd) have been hosting a monthly trash pickup in an effort to keep our sidewalks sexy and safe. 
Trashy Hour
begins at 
10 am
 on the last Sunday of the month. Staff members and volunteers split into groups of 3-4 and make their way down the side streets, alleys, and boulevard collecting trash.  There is plenty of work cut out for the team  They are out for only 20-30 minutes collecting a nearly overflowing bag of trash before they return to Home Brewing Co for $3 pints. "Public service has never been so thirst quenching," says owner and volunteer, George Thornton.
---
SALSA SABADO CONTINUES YEAR ROUND AT FAIR@44
Salsa, Cumbia and Bachata were a hit all summer long at the Fair@44.  Thanks to our partners at Melomano Entertainment and Dance who remain committed to providing a FREE event that brings together local community members and dance enthusiasts alike, Salsa Sabado will remain as a signature event of Fair@44 year round.
Group Lesson Info:
At 5pm, a 45 minute lesson will be taught by Patrick and Diana, Directors of Melomano Entertainment and Dance. No experience, no partner necessary. Come learn to dance Salsa – FREE!!
The next event is on Saturday, January 13th! This is a FREE event.  Bring your FAMILY, bring your FRIENDS, and Let's Dance!!
---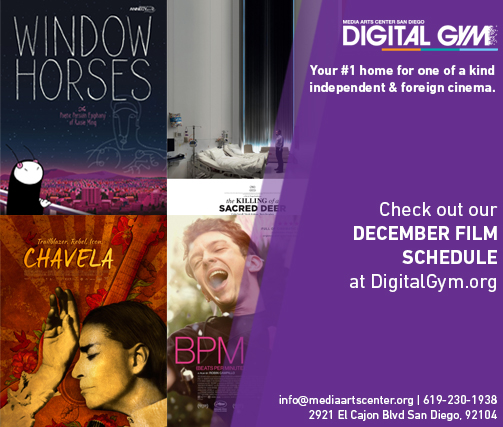 ---

Addis Restaurant
This place just opened up couple of weeks ago, building up a great anticipation with their already famous to go service.  I can say they have raised the bar for other Ethiopian restaurants in this town.  The Special Kitfo is what you find on top of the menu, and deservingly so, it is their specialty. Also, Awaze Tibs was my favorite as well.
I hope they continue to be the best.
GO here now, GO GO!!!
Click here for more yelp reviews.