Little Saigon Mural Unveiling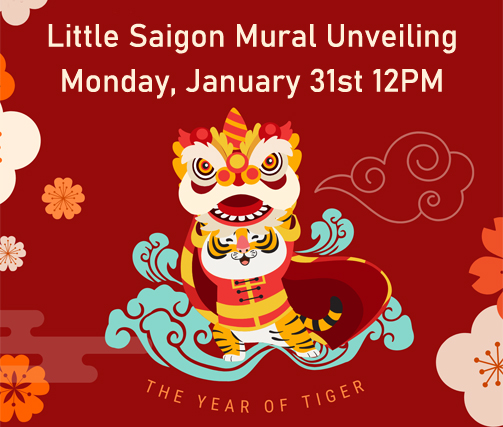 Viet Vote is painting a mural for the Vietnamese community in City Heights at the Minh Ky restaurant's wall (4644 El Cajon Boulevard). The mural will be unveiled on Monday January 31st, 2022 at 12pm.
There will be lion dance performance & gifting 25 pots of chrysanthemum and red envelope (li xi lucky money) to community members attending the event.