Boulevard News – April 2017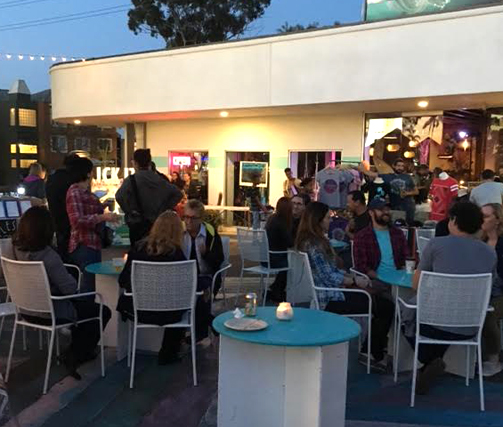 The BLVD Market Goes Weekly!!!
Our neighbors want more! The BLVD Market, San Diego's Original Foodie Market, which has been a monthly feature on The Boulevard in North Park for over two years, is ready to become a lot more; four times more! Fans of artisanal food, handcrafted products and local entertainment can now get their weekly fix every Friday night at the corner of El Cajon Boulevard and Utah Street starting May 5th.
The BLVD Market is a great way to kick-off the weekend and meet up with friends and neighbors. Enjoy fantastic food, listen to live local music, themed dj'd sets, local crafters and shopping around #30ECB, all just a bike ride away for residents of San Diego's cool urban neighborhoods.
The sampling of food is global! Chefs feature their regional cuisine from Hawaii to East Africa, and Belgium to South America. There are a lot of vegetarian options too.  Warm late afternoons give way to gorgeous sunsets, and as the night wanes, foodies will have the option of winding down with coffee and dessert, or revving up by making their way around the 30ECB hub, where there's always a great art event at Gym Standard, independent film screenings at the Media Arts Center/Digital Gym, take in a show and cocktails at Lips and join revelers at tons of Boulevard breweries.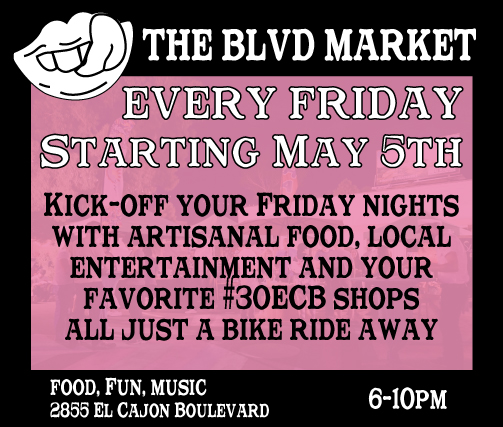 ---
Open Every Wednesday
11:30-7:30pm – 4350 El Cajon Boulevard
A Neighborhood Gathering Place
Offering Global Cuisine from Local Vendors
Check our Facebook Page for an updated list of Vendors, Programming and Entertainment
Facebook:fairat44
Instagram:fairat44
---
Music Mob – May 7th
The 3rd monthly Music Mob, presented in partnership by the El Cajon Boulevard BIA and Gig Town will provide a great line-up of live musicians at the BLVD West's brunch time venues. From 10 – 2pm, locals are encouraged to peruse the Boulevard while enjoying a lazy Sunday, full of great dining options and drink specials, accompanied by live music sets at these four fabulous businesses.
---

Nam-Bac Hang Chinese Herbs
4623 El Cajon Blvd
Yelper: Best Chinese medicine in San Diego!!! Closest thing to Hong Kong style. Owner is a Father & Son team. They are very knowledgeable in remedies. This is the go-to place for my mom and she always drags me here ever since I was a kid. Now in my 30's and my mom still calls me to go with her, I secretly enjoy it.
Click here for more yelp reviews.