Fair@44 – International Market – Now Open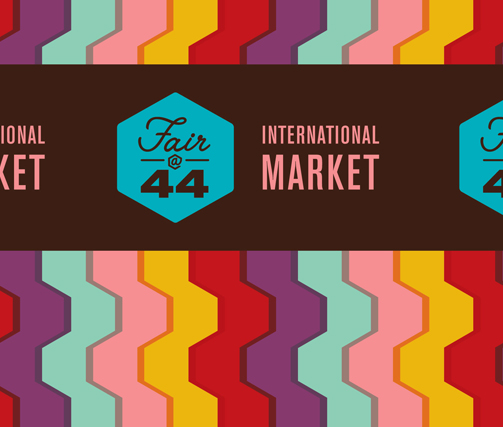 Thanks to a short-term lease agreement with Price Charities on their vacant lot located at El Cajon Boulevard, between Fairmount Ave at 44th Street, we are in the process of launching The Fair @ 44.  This market will be open Wednesdays from 11am-8:30pm and will function as a business incubator for local micro-entrepreneurs that are looking to expand their food or craft business and grow their customer base.  This strategy will not only create new economic opportunities for disenfranchised populations, but will also turn a formerly underutilized site in the heart of the neighborhood at El Cajon Boulevard and Fairmount Ave into an important public gathering space where residents can access healthy and culturally-diverse food, showcase local crafts, and build stronger community connections.
The Fair @ 44 will build upon the success of similar projects organized by members of the NEBC (Neighborhood Ethnic Business Cluster), including the El Cajon Boulevard BIA's monthly Boulevard Market in the adjacent neighborhood of North Park, and the weekly City Heights Farmers Market, initiated by the IRC. Residents throughout the Mid-City communities are already actively supporting these markets. Many of the vendors that sell in these two markets are currently working other jobs and managing their food business on the side. They are seeking an affordable opportunity to grow their business into a full-time job, and also provide employment to other local residents. The Fair @ 44 seeks to further the goals of these local entrepreneurs and help them to ensure that their business prospers.
By activating this lot, we will create a vibrant community gathering space that showcases culturally diverse food and handicrafts, encourages active living through joint-programming with the YMCA, and stimulates job creation by offering start-up entrepreneurs an accessible and highly visible venue to attract customers and grow their business. Once the Fair @ 44 is up and running during its two year duration, we will assess its early indicators of success and/or areas to improve upon. In this way, the project will inform the long-term development of a viable plan to raise the capital necessary to scale up this economic development strategy to ensure more access for local entrepreneurs.