Employment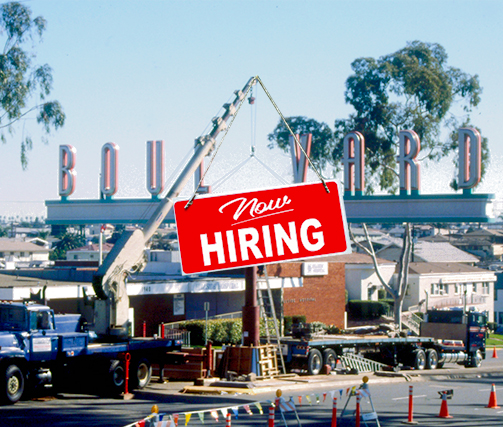 The Boulevard is hiring!
With over 1,000 member businesses in the El Cajon Boulevard Business Improvement district, there is an incredible amount of opportunity for employment. We are here to help!
Businesses can submit job openings here.
Please fill out the Businesses Resource Survey here.
Restaurant Revitalization Fund
This program provides emergency assistance for eligible restaurants, bars, and other qualifying businesses impacted by COVID-19. Apply here.
JOB OPENING ON THE BOULEVARD
---
Mama's Bakery – 4237 Alabama Street
Kitchen and cashier
Please Call: (619) 688-0717
Alliance for African Assistance: Safari Seconds Thrift Store – 2875 El Cajon Boulevard
Visit the store for more details.
Rudford's – 2900 El Cajon Boulevard
Graveyard Busser 10-4am
Wing's Mix – 2940 El Cajon Boulevard
Cook
---
Check back for listings