El Cajon Boulevard Community Development Tour 2.0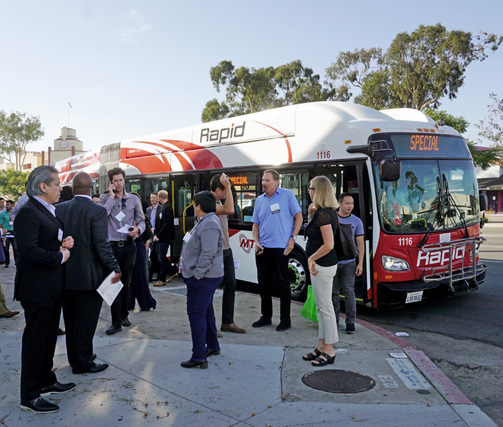 To showcase the development successes and continued opportunities available along El Cajon Boulevard, on October 18, 2017  The Boulevard BIA and The Urban Land Institute San Diego-Tijuana hosted an update to their successful 2014 investor tour.
MTS generously provided two large articulated busses which were both filled to standing room only.
---
ULI members, political leaders, City of San Diego staff, investors, business owners and community members were on the tour to learn about the growth and potential of El Cajon Boulevard, the region's top transit-oriented-development (TOD) corridor.
Mayor Kevin Faulconer and Councilmember Georgette Gomez spoke about the success of the area and the need for more housing.
Councilmembers Chris Ward and Georgette Gomez, with Boulevard BIA Secretary John O'Connor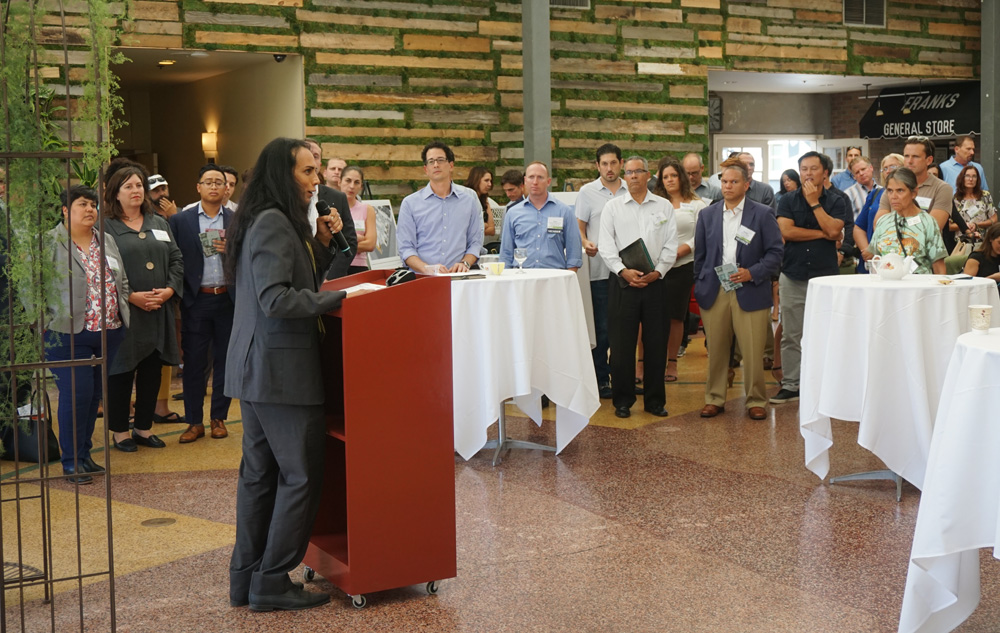 The Boulevard BIA President, Tootie Thomas, addresses the attendees and spoke about  the success that came along with moving Lips to El Cajon Boulevard.
The Little Saigon San Diego Foundation presented their visioning document for improvements planned in the Little Saigon District.
Since the last tour in 2014, $207 million in property sales have taken place along El Cajon Boulevard. This investment is not only bringing physical improvements to the area, but is adding vitality and a great new mix of businesses. Having more residential and mixed-use developments has been a long-time goal of the ECBBIA. More people living on The Boulevard means more eyes on the streets and more customers for local businesses.
Recently-completed projects like The Earnest are a testament to this success. The project has brought two great new businesses (Rinse Salon and Normal Records) and a building full on residents.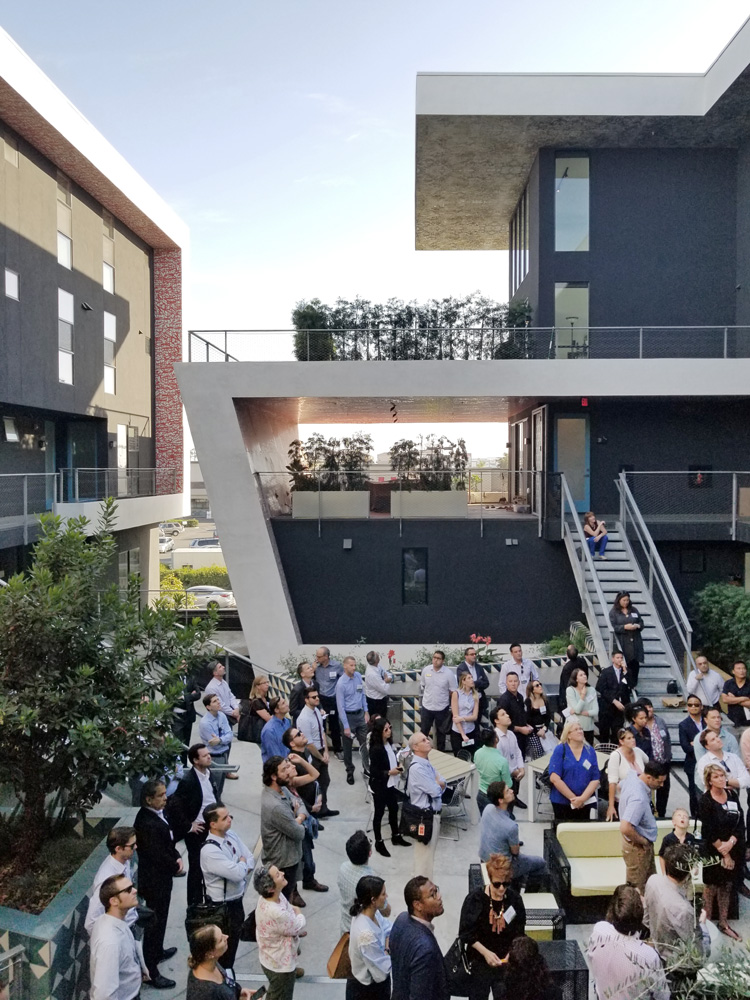 The Earnest by Foundation for Form was the first stop on the tour.
Architect/developer, Mike Burnett, talked about his design goals for The Earnest.
A-Chau supplied egg rolls on the drive through the Little Saigon District.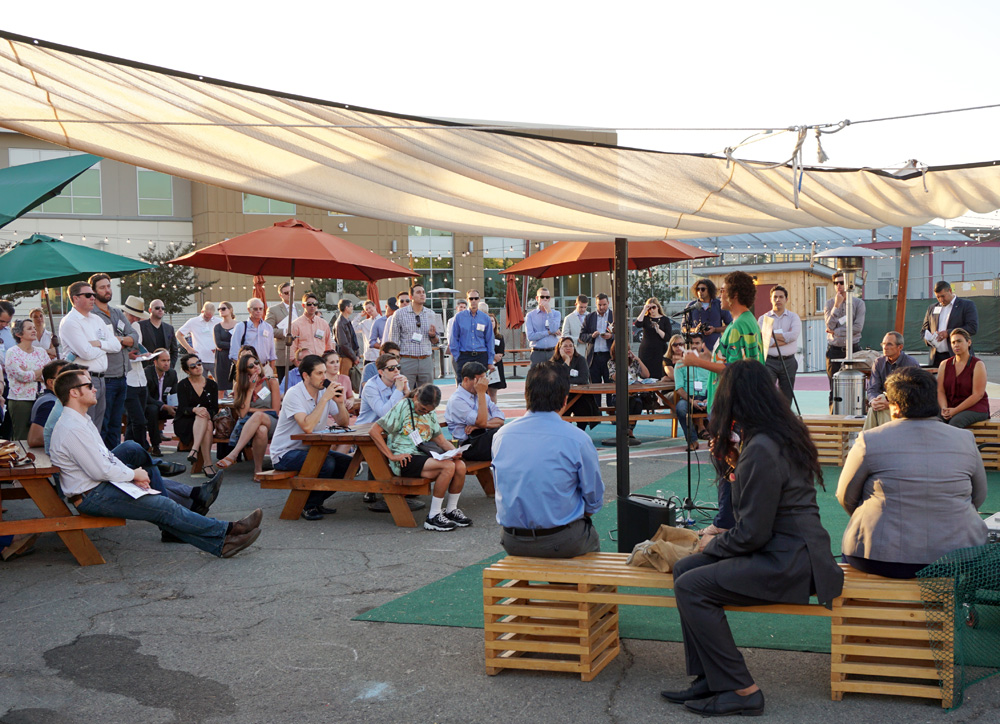 The Fair@44 lot activation was the last stop on the tour. Speakers talked about the opportunities on the horizon in the east end of the district.
If you are interested in investing in the growth of El Cajon Boulevard, or would like to attend our monthly Economic Development Committee meetings, please contact us.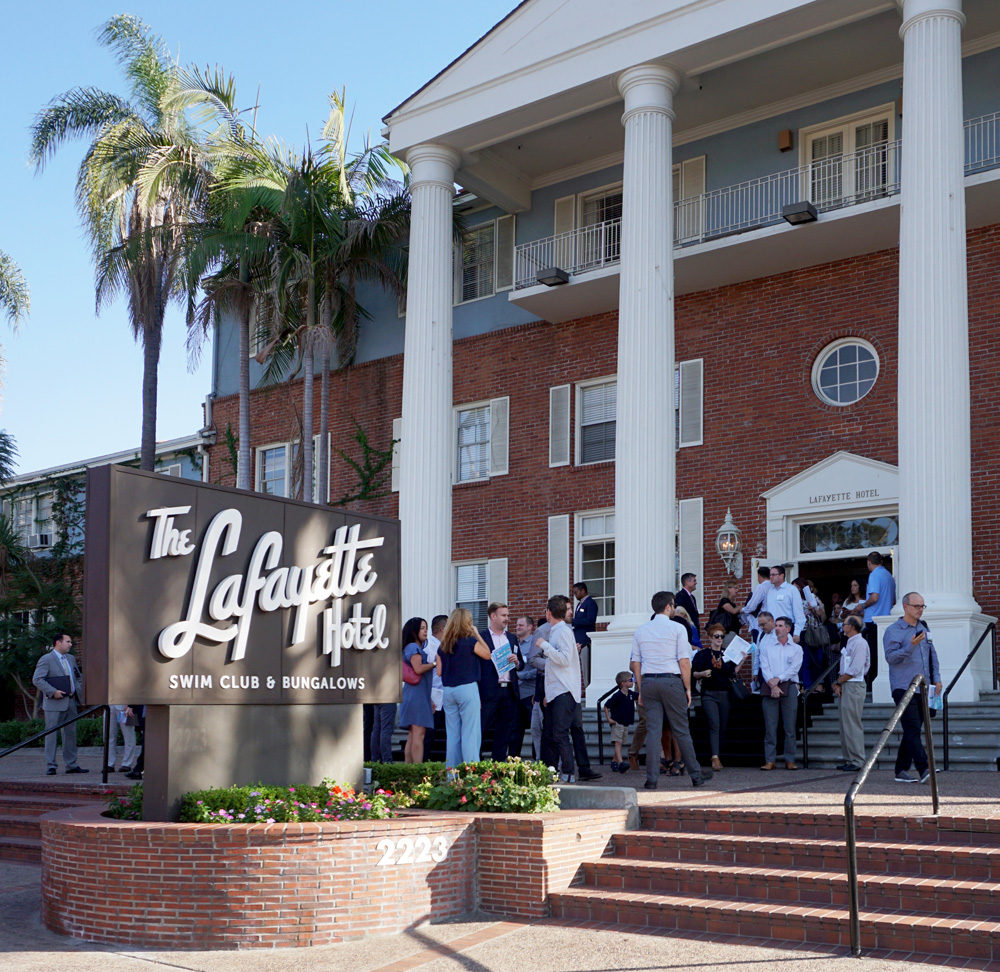 We would like to thank all that were responsible for helping the El Cajon Boulevard Business Improvement Association and ULI San Diego-Tijuana produce the tour.
Sponsors: The Lafayette Hotel, Alliance Residential, Civic San Diego, USD Karen and Tom Mulvaney Center for Community Awareness and Social Action, Endeavor, MTS, Reprohaus
Partners: ULI San Diego-Tijuana, City of San Diego, LISC SD, Councilmember Georgette Gomez, Councilmember Chris Ward