El Borrego – Access to Capital
EL CAJON BOULEVARD BUSINESS IMPROVEMENT ASSOCIATION  
GETS SMALL BUSINESSES ACCESS TO CAPITAL TO GROW
The mother and daughter team of Rodnia Attiq and Rosario Sotelo have been imagining an expansion of their local restaurant for a while now, and thanks to receiving a CDC Small Business Finance loan, facilitated by the El Cajon Boulevard Business Improvement Association's (ECB BIA) participation in Civic San Diego (CivicSD) led coalition, the Business Improvement District Small Business Access to Capital Program (BID A2C), Rodnia and Rosario's dream was funded. They plan to break ground in September with completion of a new patio garden seating area by October 2017.
Rodnia and Rosario have been running El Borrego for 12 years and have become a permanent fixture on El Cajon Boulevard. Their menu offers a variety of delicious combinations, although they are best known for their mastery of the traditional Mexican lamb barbacoa (Barbecue).  ECB BIA leveraged a BID A2C partnership to assist Rodnia Attiq and Rosario Sotelo receive the funding needed for their build out.  Funded by a CDC Small Business Finance, they received a loan for $50K, they can now expand with an additional 2,000 sqft of seating area for their El Borrego Mexican Restaurant located within the El Cajon Business Improvement Area at 4280 El Cajon Blvd. 
"I hope others will be inspired to reach out and get the same help that I got, so they can be successful too," said Attiq. "I started my business under a tent and I have gradually grown, this network of people through the BID A2C helped me to get the additional money needed to expand my seating area to now include a patio. I'm very grateful for the program and the counselors who helped me understand the process."
"Through our partnership in the Access to Capital program with Civic San Diego and the Small Business Finance CDC, we are driving business to the Boulevard and bringing new life and resources to the business community." stated Tootie Thomas, President of the ECB BIA. These lenders are essential to communities since they are the primary source of funding for small businesses seeking capital and economic growth.
---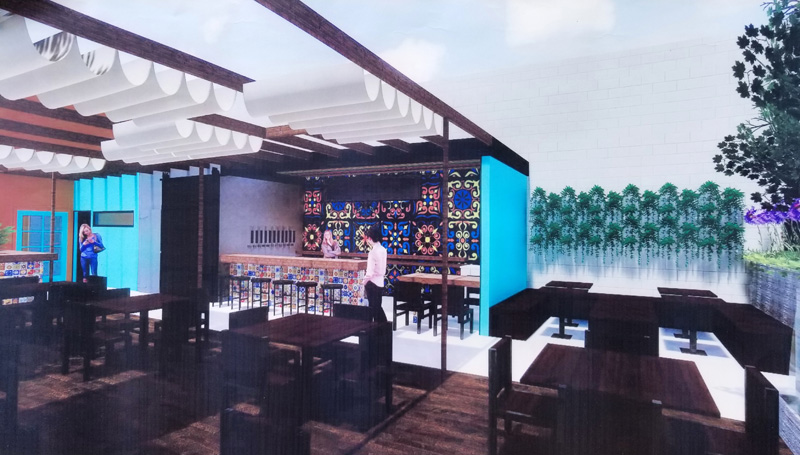 OBR Architectural Rendering of the upcoming improvements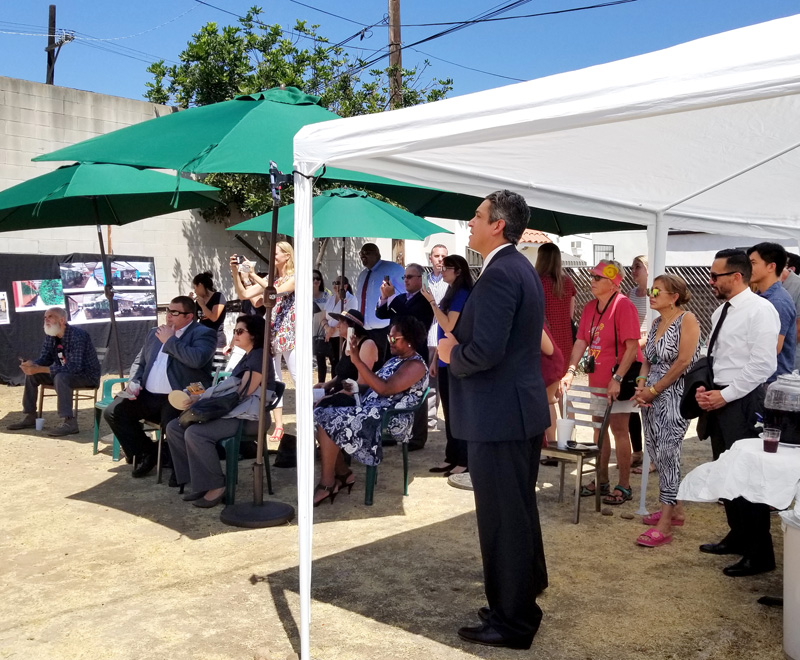 On August 10th a celebration was held to commemorate the success of the El Borrego project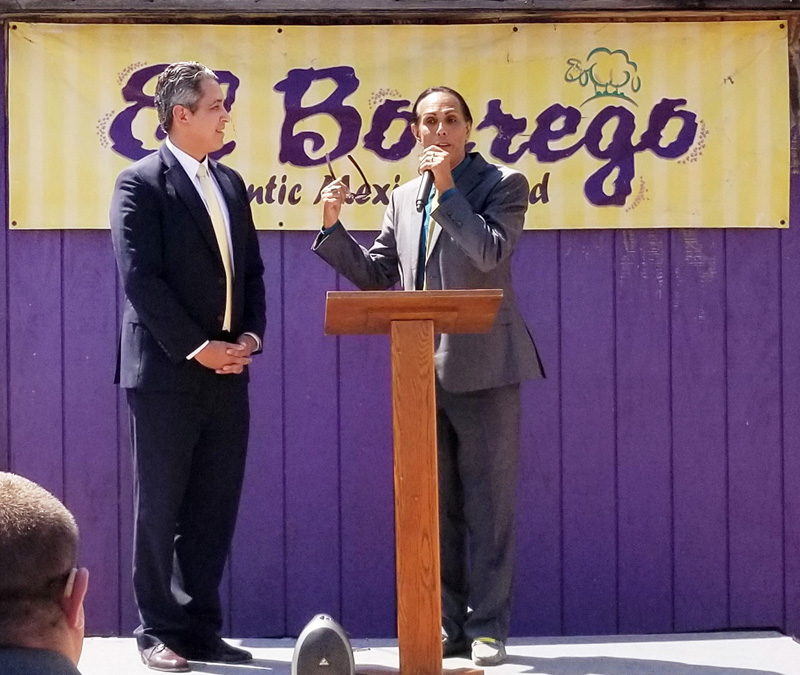 Ricardo Flores, Executive Director at LISC San Diego and Tootie Thomas, The Boulevard BIA Board President
Gustavo Bidart, Community Development Manager at Civic San Diego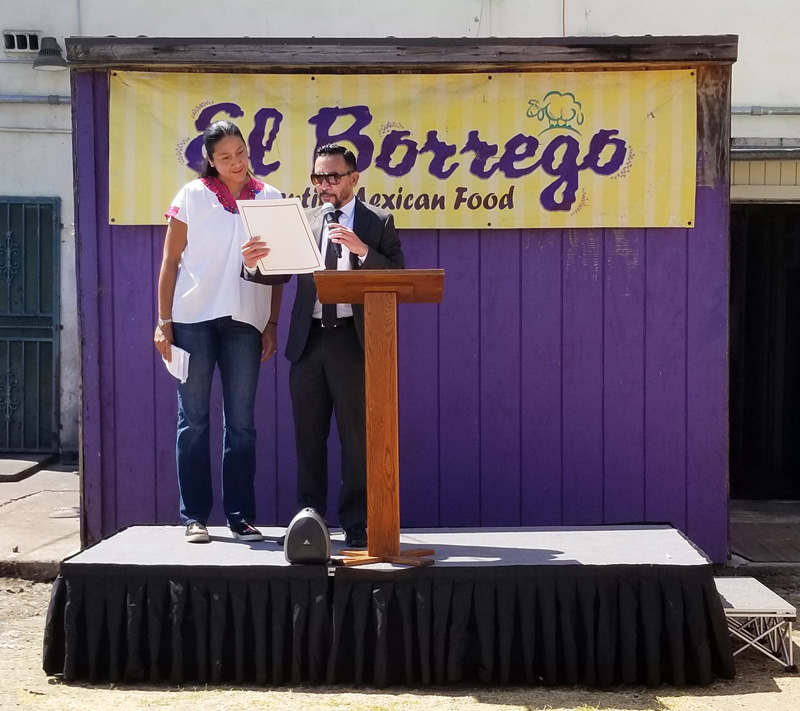 Rodnia and Jason Weisz, Senior Field Representative for Senator Toni Atkins
    Rodnia and Matt Yagyagan, Representative for Councilmember Georgette Gómez
John O'Connor, The Boulevard BIA Economic Development Committee Chair
Vicki Estrada of Estrada Land Planning spoke about the growth of the area over the years and the need for more projects like the El Borrego investment