Boulevard News – April 2019
---
Shrimp Heads
Cajun Crab Boil with a Vietnamese Twist
Shirley began working at the Boiling Crab when she was in college and access to Cajun seafood was just beginning to spread west of the Mississippi. Thanks to the settlement of the Vietnamese post Vietnam War along the Gulf of Mexico, the classic Cajun seafood boil has been re-imagined with a few Vietnamese tricks. Once they began opening restaurants, the enjoyment of Louisiana-style spicy seafood from the Gulf of Mexico began to go viral. With a love for seafood, a focus on marketing and business management, and the heart of an entrepreneur, Shirley's timing was perfect. She knew the restaurant's potential, and with her support in perfecting the overall operation of the restaurant, she soon made her way up to lead server, further helping to open other locations.
Once Shirley graduated from school, she felt stuck. She would have loved to open a Boiling Crab of her own, but the company wasn't in franchise mode. When an invitation came her way to join her boyfriend in Germany, she laid out plans to open her first business, a taco truck in Stuttguart, Germany. Being from Los Angeles, she knew she could legitimately represent Mexican food and build up the business. While she did come around to a regular events schedule, she found the food truck to be a stressful business model and didn't like the amount of food waste.
With a decent following, she was ready to grow into a brick and mortar restaurant in Germany, but her father put his foot down, not wanting his daughter to settle so far away from home. He offered to invest in a restaurant with her as long as she moved back to Los Angles. While Shirley was home on vacation, they immediately began looking for a location. Shirley received a lead about a Chinese restaurant in downtown. It was well-established but could use an upgrade. On the same day, her father called her about a guy he knew who is selling his Chinese restaurant in downtown. It was the same one! The synchronicity lead to an immediate visit, followed by formal business handshakes.
In 2016, Shirley began the take over process of Uncle John's Café, an American/Chinese diner which has been up and running for over 50 years. Shirley initially wanted to turn it into a Cajun Seafood restaurant but with money coming in through the current menu, she decided to take a step back and serve people what they were use to. After a year, she decided to test her plan by only serving the Cajun menu in the evening once the diner closed. After going forward with the menu, Shirley was confident that she could open her dream restaurant, and decided on San Diego where there was less competition.
Just before Mardi Gras 2019, Shrimp Heads opened on The Blvd with a line around the block. Focused on breaking into the North Park scene, Shirley transformed the former Pizza Hut building into a serene, nautical setting. Alongside an amazing spread of fresh seafood, with crawfish shipped in twice a week from Louisiana, Shrimp Heads has a nice selection of beer and cocktails, and tantalizing desserts including a Thai Ice Tea with ice cream, and fried Oreos. Shrimps Heads has tremendously reduced the amount of plastic waste that is typical of these restaurants, and serves the seafood on a nice platters covered in amazing sauces, a stand out flavor of Shrimp Heads' crab boil with a Vietnamese twist.
Shrimp Heads – 2832 El Cajon Blvd
Click here for more information
---
Little Saigon District Showcases Pop-Up Art Gallery, Walking Food Tours & More Saturday, April 27
A community event will be held in San Diego's dynamic Little Saigon Cultural and Commercial District along El Cajon Boulevard in City Heights on Saturday, April 27 from 10 a.m. to 8 p.m. to commemorate the final installation of Little Saigon Stories, a multi-media art project honoring San Diego's Vietnamese-American community. The free all-day event will also include walking and restaurant tours of the Little Saigon District as well as a postcard-writing station for the international community art project PostSecret.
Little Saigon Stories is a visual story-telling project that has collected the stories of local Vietnamese refugees and their descendants who have lived and worked in San Diego's Little Saigon District along El Cajon Boulevard since the 1970s. The project was facilitated by the Media Arts Center San Diego, in collaboration with the AjA Project, Little Saigon Foundation and El Cajon Boulevard Business Improvement Association. The program was made possible with funding from the National Endowment for the Arts and California Humanities, with additional support from LISC San Diego and the City of San Diego Commission for Arts and Culture.
The April 27 event marks the final installation of the traveling exhibition, which will be unveiled at a pop-up art gallery at 4481 El Cajon Boulevard, in the heart of the Little Saigon District. A public gallery opening reception will be held at the site from 4 p.m. to 8 p.m., featuring the Little Saigon Stories photo exhibit, film screening, artist meet-and-greet, table games, coffee and tea and raffle prizes.
The event will also showcase the District's dynamic business community through guided walking tours (at 10 a.m., 1 p.m. and 3 p.m.), as well as self-guided restaurant tours with printed maps of Little Saigon's many mom-and-pop dining establishments.
Additionally, a postcard-writing station will pop up at the intersection of El Cajon Boulevard and Menlo Avenue from 10 a.m. to 2 p.m. as part of the PostSecret community mail art project currently on exhibit at the San Diego Museum of Art. For over a decade, the anonymous storytelling project has gathered postcards from millions of people from all over the world to create a unique work of handmade art that releases their secrets into the world.
Little Saigon Stories was designed as a platform for youth to capture, preserve and share the first-hand accounts of inter-generational members of San Diego's Vietnamese-American community. Over the past 1.5 years, program facilitators have trained high school students and young adults to conduct oral history interviews, develop their story-telling skills through video and photography, and engage with community residents to discuss their memories of Vietnam, journeys to the United States and rebuilding of their lives in San Diego.
Admission to all of the day's events are free and open to all. Click here to RSVP on Facebook.
An online digital archive of stories will be made available at www.mediaartscenter.org/littlesaigon.
---
Bad Mama Jama: Post-Natal Class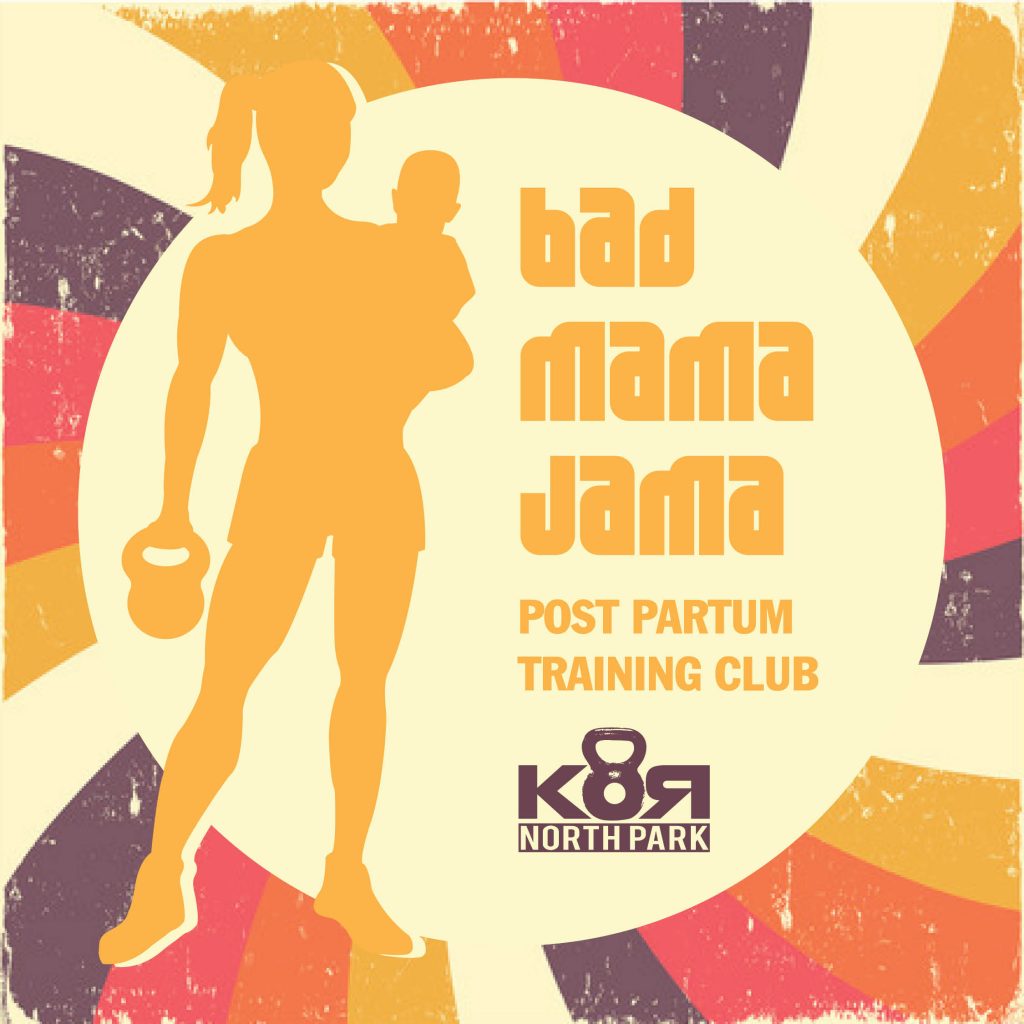 KOR North Park has a new bad mama in town: Coach Robin Taylor is a Pre and Post Natal Corrective Exercise Specialist, and is teaching a new class just for moms. Moms – you gave selflessly in growing, laboring, birthing and nurturing your baby. It's time to give back to the body that gave so much. Repair, reconnect and regain your strength with other moms. This class will address the physical consequences of pregnancy from lower back pain to diastasis. Babies welcome! Class is Mondays from 9-10am ($25).
Click here for more info.
---
Digital Gym Film Schedule
Click here for films and showtimes.
---
La Michoacana Ice Cream
2505 El Cajon Blvd
"Good ice cream, good tortas & very good aguas frescas! Finally came here & it was good. It's new to the area which is great. Not a lot of places like this so, that's always nice. Great customer service. Clean inside & very good environment! Come check it out for yourself!"
Click here for more reviews