Boulevard News – May 2019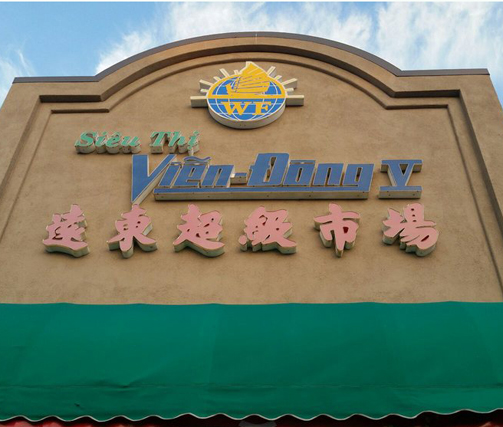 ---
World Foods Supermarket
From Survival to Success – A Story of Perseverance
Nearly every Vietnamese business owner on The Boulevard has a story of how they escaped Vietnam. The Vien Dong family, a well established grocer in City Heights, who is celebrating their 35th anniversary, escaped in 1978. Having worked in the rice industry, Sen Tran avoided jail post-Fall of Saigon by 'volunteering' to sell the rice crops that the communist party seized from local farmers. These were unsafe times, so one night, Sen Tran boarded a boat with his wife, children, and siblings along with many others. Packed in like sardines, the boat's engine died the first day out at sea, but the ocean was calm, and the full moon helped guide them towards the shores of Malaysia, where refugees were welcomed to live in limbo in the refugee camps on the beach shores.
During that time, Sen Tran, a natural leader with the spirit of an entrepreneur collected fruit on the island and sold it to his peers. This was noted as the origin of the Vien Dong grocery enterprise. Once they received a sponsor, the Tran family moved to San Diego in 1979. They immediately began learning English, and established a business that would allow the family to thrive. In 1980, there was only one other Asian grocery store in San Diego. With little access to the food they needed to cook and eat, Sen and his brothers would drive up to LA for inventory such as produce and rice, and with no credit, would return with the money a couple days later after they sold their inventory and needed to restock.
This level of trust and support was common among the Vietnamese refugees who arrived in the US with almost nothing and relied on their community to survive. The Vien Dong market became a natural center of the community, not only because of the staple items that they sold, but because it was a place where community support was guaranteed. The location moved over the years, but once they found their anchor at 54th and University, they continued to grow by leasing the neighboring storefronts and expanding their brand selection.
In 2004, when the grocery store at 52nd and El Cajon Blvd was up for lease, the Tran family took it as a way of avoiding the competition of price wars. The concept of the 'World Foods Market' was a way for them to differentiate from their store on University and support other immigrant communities that have continued to settle in City Heights; including Cambodians, Laotians, Burmese as well as refugees from throughout the Horn of Africa. Just like the effort they made to support the Vietnamese community, they support these other groups by hiring from within their communities, asking them what they need and grow their selection of items to meet the cultural needs.
Now that the sense of survival is long gone for the Tran family, and the second generation of children are running the business, they are seeking to go beyond maintaining the success of the Vien Dong markets. It has always been their motto that with so much support from the community, it is their responsibility to reciprocate. They are an anchor to the successful story of diversity that City Heights is branded around. As property owners, they now have the chance to look up and invest in efforts that will ensure pride, safety, sustainability and growth for decades to come.
---
Stroll The Boulevard – June 7th
Mark your calendar for June 7th! "Stroll The Boulevard" is happening from 6-10pm with many participating businesses between Idaho to Illinois. There will be fun activities like games, music, art, and promos on food & beer. Invite your friends for a walk on The Boulevard and enjoy the night with everyone!
Click here for more information.
---
Music en la Calle Free Music Festival
Click here for more info.
---
Availability on The Boulevard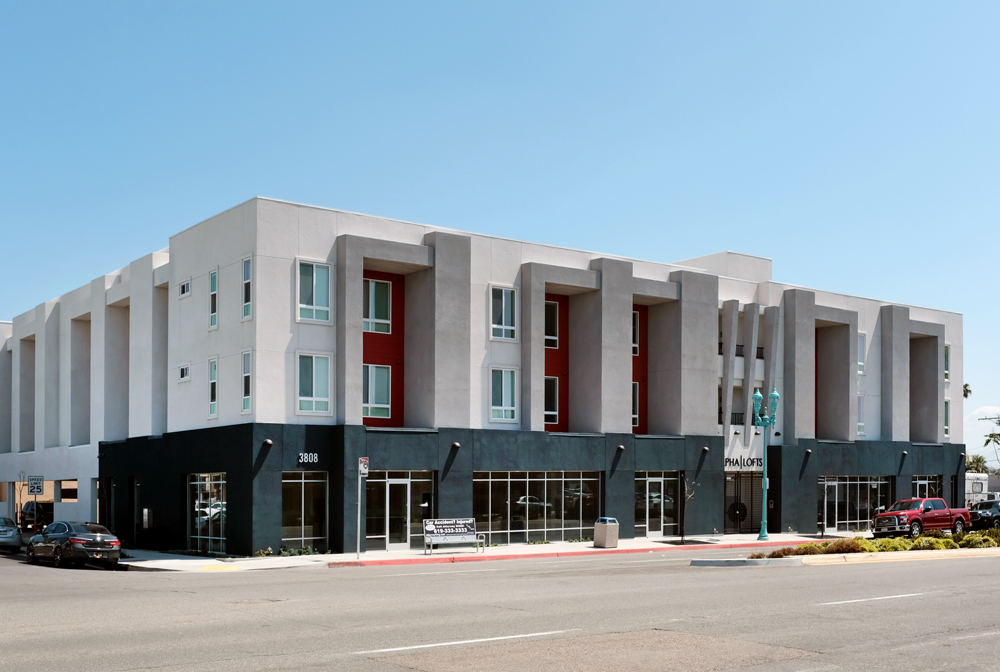 Retail Spaces Available (Normal Heights)
3808 El Cajon Blvd, San Diego, CA 92105
2 RETAIL SPACES AVAILABLE in the new Lofts Development. Specific build out requirements can be met or delivered.
The Lofts at Normal Heights is a new affordable housing complex for homeless Veterans in San Diego. It is a partnership between Alpha Project, San Diego Housing Commission and Chelsea Investment Corporation.
For more information and a list of other opportunities, click here.
El Cajon Boulevard is ripe with opportunity! Properties and spaces move fast. Please let us know if you have a space available or are looking for something on The Boulevard.
---
Digital Gym Film Schedule
Click here for films and showtimes.
---
Loving Hut
" This is my second time trying this restaurant out but this time I checked out the El Cajon location versus the Mira Mesa one. San Diego is just awesome with Vegan restaurants. In the pictures I posted we ordered the Cha Cha fried rice, the mozzarella sticks, chicken nuggets, vermicelli noodles and pho! Everything was incredible and the service is the BEST!! I am not vegan, but for anyone who is trying, or is looking for a great vegan spot, you need to check this place out!!! Soo sooo gooodd!!!" Shout out to Brandon too!!! :)"
Click here for more reviews