Boulevard News – February 2019
Boulevard Mardi Gras Crawl
The El Cajon Boulevard Business Improvement Association will host its second annual Boulevard Mardi Gras Crawl down the iconic corridor in North Park on Sunday, March 3. The travelling party will include stops at a diverse mix of local businesses, with drink and food specials and other fun activities along the way.
Festivities will kick off at 12 p.m. in the parking lot for local breweries Eppig, Pariah and JuneShine at 3052 El Cajon Blvd. Folk Art Rare Records will be spinning, with food available from Shrimp Heads, a new Cajun restaurant on Boulevard. Guests will be able to purchase Boulevard Tickets at this location to enjoy $2, $4 and $6 specials along the crawl route.
At 1:30 p.m., the Euphoria Brass Band will begin leading guests down El Cajon Boulevard, making stops along the way to explore local businesses such as Lips (San Diego's famous drag queen super-club), Collins & Coupe (cocktail provisions), Café Madeline (French café), Medina Kitchen (Moroccan Baja restaurant), The Barn and Twisted Taps (Mexican brew pubs).
Around 3 p.m., the spirited crowd will arrive at its final destination, the historic Lafayette Hotel (2223 El Cajon Blvd.), where the party will continue with more music and dancing until 5 p.m.
Additional pre-party activities include a free Mardi Gras themed fitness challenge at KOR Strength and Conditioning Gym (4223 El Cajon Blvd.) and an art and healing fair at Soul Flow Studio (3095 El Cajon Blvd.), where guests can also create their own festive wear with beads, feathers and more. Both events begin at 11 a.m.
The event will also include a Best-Decorated "Mardi-Bra" contest at The Lafayette Hotel.
Councilmember Chris Ward (District 3) will serve as Grand
Click here for more information.
---
First Friday Night Market at Anthem Vegan
Click here for more information.
---
Bad Mama Jama: Post-Natal Class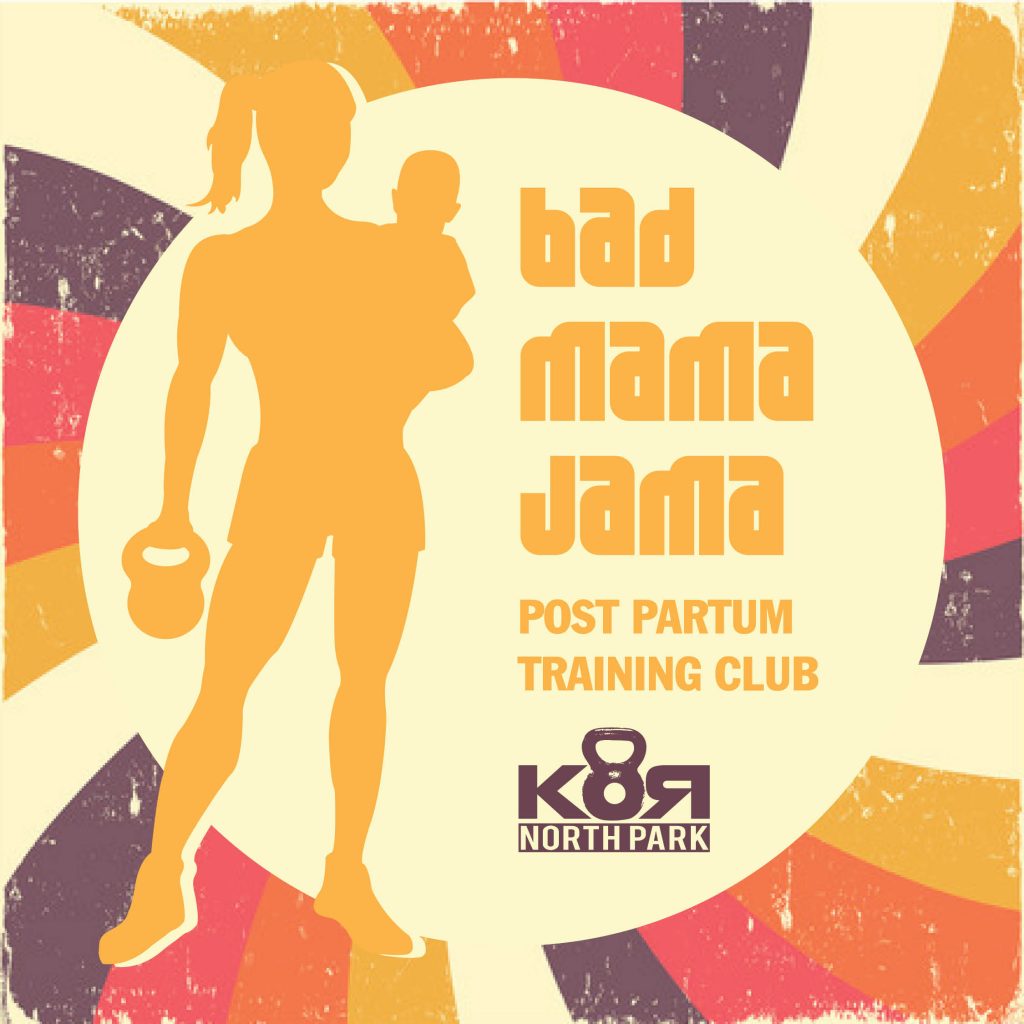 KOR North Park has a new bad mama in town: Coach Robin Taylor is a Pre and Post Natal Corrective Exercise Specialist, and is teaching a new class just for moms. Moms – you gave selflessly in growing, laboring, birthing and nurturing your baby. It's time to give back to the body that gave so much. Repair, reconnect and regain your strength with other moms. This class will address the physical consequences of pregnancy from lower back pain to diastasis. Babies welcome! Class is Mondays from 9-10am ($25).
Click here for more info.
---
Trashy Hour
March 31 @ 11:00 am – 2:00 pm Home Brewing Co. 2911 El Cajon Blvd Suite 2 San Diego, CA 92104 United States   We're looking for volunteers to join us for a short (30-45min) walk around the block to pick up trash and show everyone how awesome Homebrewers can be!
Click here for more information.
---
Creative Happenings at Soul Flow Studio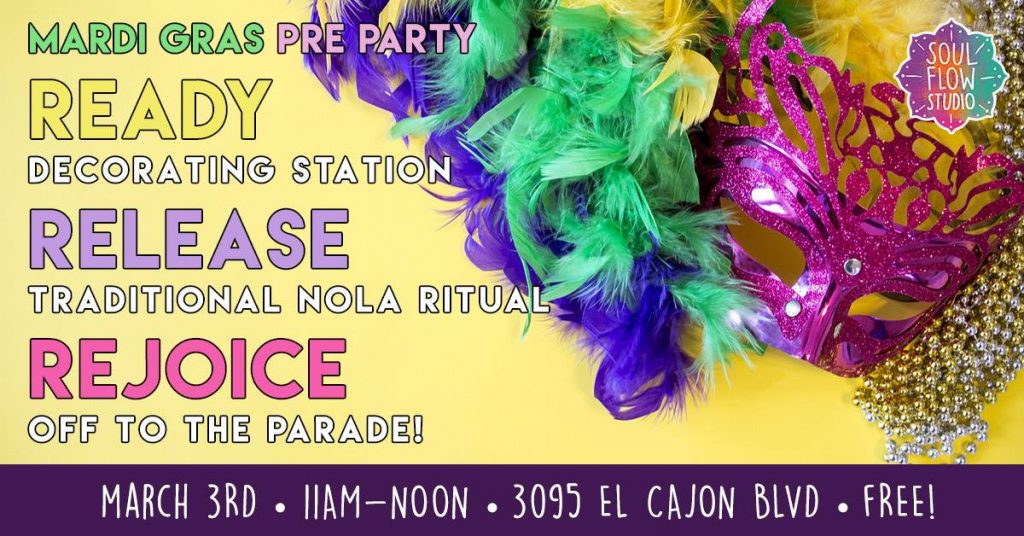 Click here for more information.
---
Digital Gym Film Schedule
Click here for films and showtimes.
---
Shrimp Heads
2832 El Cajon Blvd
Where has Shrimp Heads been all of my life??? This is the perfect addition to North Park. There's plenty of parking, which tends to be a bit difficult to find in this area. As soon as I walked in, I was seated. The service is great! The music is perfect. The food is… so freaking delicious ! We were both so stuffed, but I somehow made room for the yummy fried Oreos and ice cream. My friend wasn't able to eat his, so I had two servings. I never knew I'd love fried Oreos so much.
I drove by twice the day Shrimp Heads opened, and the line was wrapped around the building. So, we came a week after they opened. This is my new favorite spot. If you love awesome music, service, seafood, and dessert, you need to make your way to Shrimp Heads!!
Click here for more yelp reviews.