Boulevard News – December 2016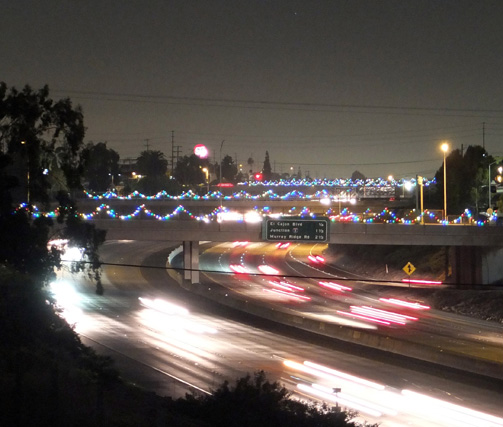 2016 Holiday Edition
It's the Holiday Season & The Boulevard Has it All!
As we approach the holiday season, this year El Cajon Boulevard has even more options for local gifting, including eateries and entertainment venues. The following list includes a host of businesses with an abundance of diverse holiday offerings.
Specialty Shops
There are few things more exciting than watching kids open their holiday gifts. Frank the Train Man has been offering model trains to both young and old for decades. The Cave of Wonders exemplifies the awesomeness of a child's curious mind by bundling a rock shop, jewelry store, gift shop, and toy store all into one. For two-wheel options, Ye Olde Bicycle Shoppe 2 offers a great assortment of affordable bicycles and accessories. The selection at Heart and Trotter, San Diego's first whole-animal butchery, is perfect for a homemade holiday celebration.
In the same 30ECB hub, you can find a locally-owned small batch roaster Coffee & Tea Collective, with great gift items for coffee lovers. Right next door, The Homebrewer provides all the necessary ingredients for burgeoning to expert home brewers, and now features a tasting room, offering a well deserved break to the shopping holiday madness. For another great touch to the selection of adult beverages, Negociant Winery, an urban winery that produces a fabulous assortment of wines right here on The Boulevard and offers excellent food pairings.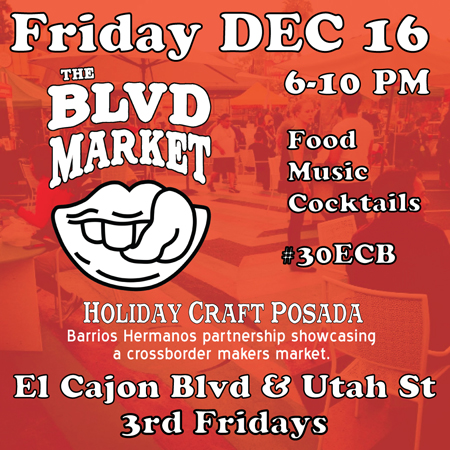 Markets
The 3rd Friday BLVD Market is hosting a Holiday Craft Posada, showcasing a crossborder makers market, so save some room for an evening of great food and holiday shopping at San Diego's Original 'Foodie' Market.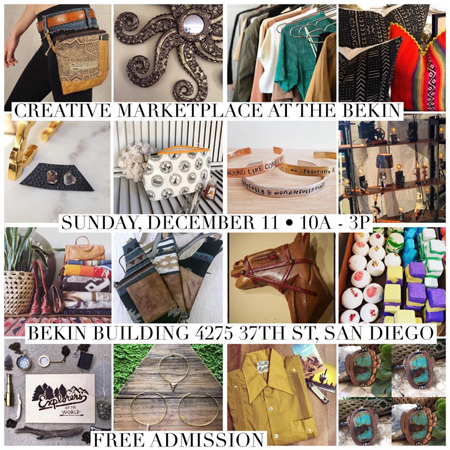 This Sunday, The Bekin, and new creative work space will be showcasing some of San Diego's best creatives and vintage collectors all in one spot. Find some unique treasures for loved ones and yourself.