Boulevard News – August 2018
Broadstone North Park Opens!
"We try and leave neighborhoods better than we found them" stated Carlee Carpio, Development Manager for Alliance Residential who just completed Broadstone North Park on the corner of Texas and Howard Street.  Anyone can build a nice building, but more importantly, Alliance Residential Company seeks to help stimulate and build community.
On an economic development tour led by the El Cajon Boulevard BIA and ULI in 2014, Carlee & Brandon Nichols, Development Directors were enticed by the positive momentum underway on The Blvd in North Park.  They immediately followed up on an opportunity to support Community Housing Works' project to build an affordable LGBTQ Senior Housing project, subsidized by a for-profit project on the opposite corner.  After an incredible amount of redesign taking the original 5 single loaded corridor buildings, keeping the exterior façade similar but creating an efficient single building with significant amenity space, this redesign allowed the project to expand amenties to include a clubhouse, DIY Room, expansive pool deck with BBQ Grills, rooftop patio, fitness center, bicycle lounge and covered gated parking.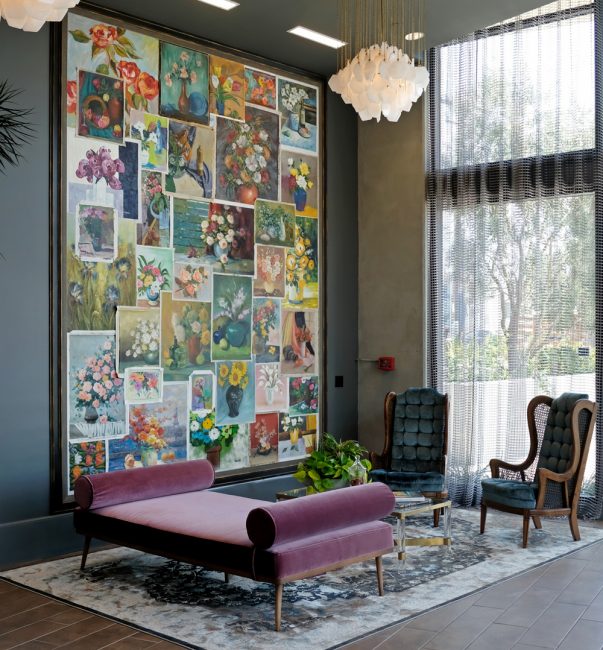 With a great eye for detail and a passion for showcasing local talent and culture, Carlee ensures that her projects have a variety of fabulous residential amenities that bring people together and build a strong connection to the local community.  To get the word out, Carlee reached out to Vinyl Junkies and the Casbah to curate a series of free live music events around their poolside courtyard, and the word is out!  The first event featuring the Schizophonics was tremendous!  These events are free and open to public and act as a great way for the community to see the fabulous work Alliance is up to in San Diego.  Broadstone North Park is now open and actively leasing.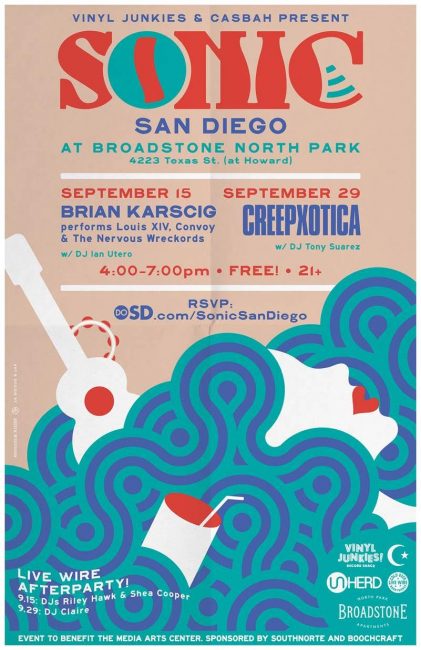 Broadstone NP – 4223 Texas Street
---
Placemaking on The Boulevard
Placemaking is what we do on The Boulevard! Big thanks to Erin Bowman from Soul Flow Studio for diving right in as a new business owner and transforming the corner of El Cajon Blvd and Illinois with the help of fellow artists and creative customers, young and old.
---
PGK Dance Performance at POPUP15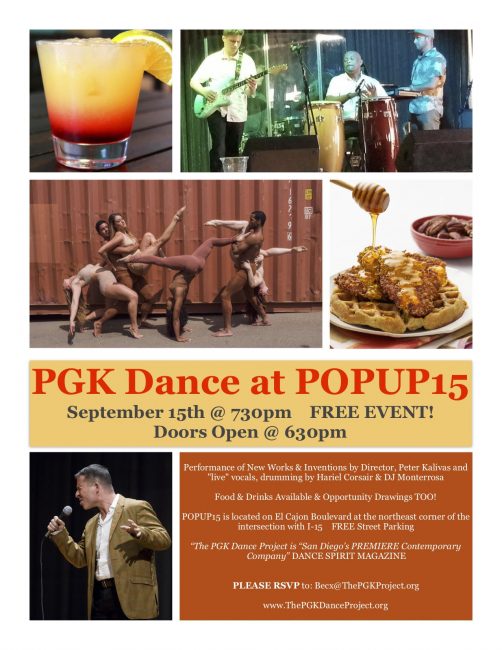 Click here for more info.
---
Salsa Sabado Continues Year Round at Fair@44
SAVE THE DATES –  September 8th!! Salsa Sabado is located at Fair 44 on El Cajon Blvd between Farimount and 44th. What used to be an empty lot is now flourishing as a community gathering space! Come check out this new hot spot and get some dancing in too!!!
5pm – Latin Dance Lesson by Melómano Entertainment! No experience necessary for dance lesson and no dance partner requited! Nice big dance floor for open air dancing!

As always Café Dojo will be fueling us with drinks, and back by popular demand, we have La Isla with their yummy Dominican food! Its going to be a great evening!
---
First Friday Night Market at Anthem Vegan
Click here for more information.
---
Creative Happenings at Soul Flow Studio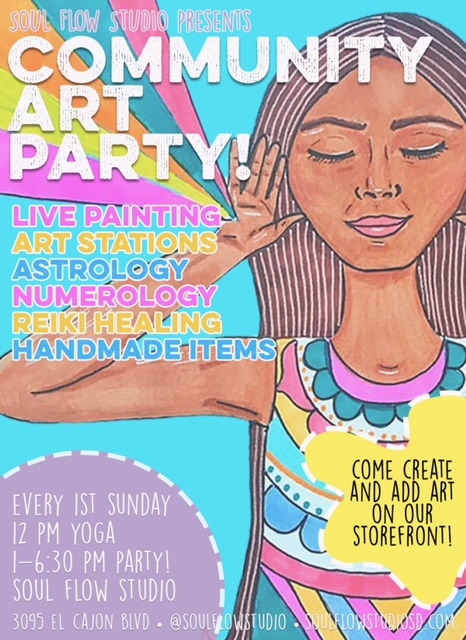 Click here for more information.
---
Digital Gym Film Schedule
Click here for films and showtimes.
---
 Trashy Hour
The Homebrewer & Home Brewing Co (both at 2911 El Cajon Blvd) have been hosting a monthly trash pickup in an effort to keep our sidewalks sexy and safe. 
Trashy Hour
begins at 9
 am
 on Saturday, September 15th, aligning with
National Clean-up Day
. Staff members and volunteers split into groups of 3-4 and make their way down the side streets, alleys, and boulevard collecting trash.  There is plenty of work cut out for the team collecting nearly overflowing bags of trash before they return to Home Brewing Co for $3 pints. "Public service has never been so thirst quenching," says owner and volunteer, George Thornton.
---

Pho King
4658 El Cajon Blvd
Great food, fast service and the food is always incredibly fresh and tasty. I enjoy the pho quite a bit at this place. Combine it with a side of tasty and crispy eggrolls or savory shrimp-on-stick and enjoy a great meal. The prices are perfect too. I enjoy coming here and have made this my pho and vietnamese place. I have taken groups of 6+ without a reservation and it's never been a problem. Very accommodating.
Click here for more yelp reviews.